Get Outside!
Every UVM student is a member of the Outing Club! We openly invite all UVM students to come to the OC house, sign up for a trip, eat some food and stay for a meeting!
Founded in 1932, the mission of the University of Vermont Outing Club is to provide affordable wilderness trips, instruction, leadership training and certification opportunities for students. We also provide a comprehensive array of affordable rental equipment to the UVM community. It is our further goal to promote enjoyment, safe use and responsible stewardship of the environments we travel in through practice of Leave No Trace principles.
Check out the Fall 2013 Trip Brochure
Here
Telluride Film Festival is just around the corner! Tickets are being sold at OGE in Burlington. The festival will be November 8th, 7pm in the Davis Center's Grand Maple Ballroom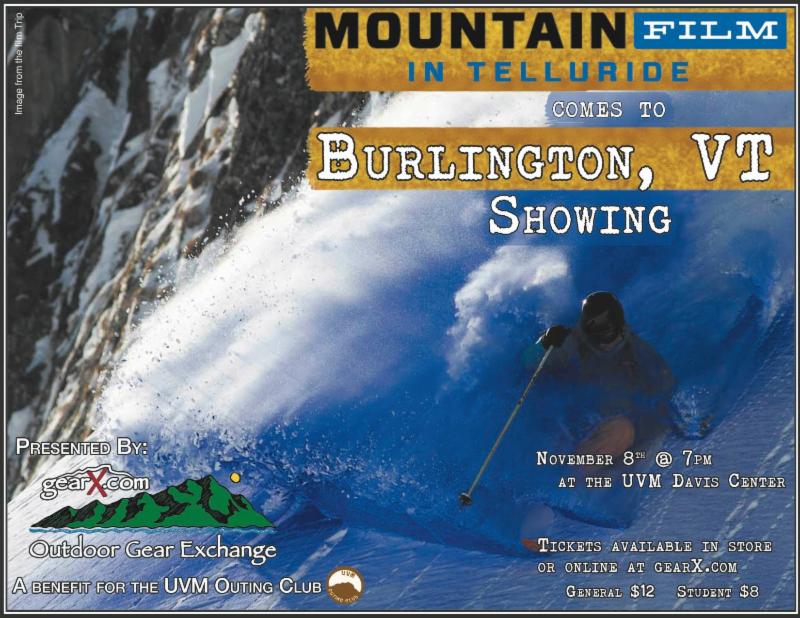 Join Us!
Club Council Meetings
Every Monday Night @ 7:00 pm sharp!
Contact Us!
tel: (802) 656.3439
email: outside@uvm.edu

8 Colchester Avenue
Burlington, Vermont 05401
Last modified October 29 2013 12:10 PM