New Farmer Calendar
Saturday, March 15, 2014
2014 Maine Grain Conference
Time: 9:00 a.m. to 10:00 a.m.
Location: Bangor, ME
Description: SAVE THE DATE
UVM Extension Farm Finance and Budget Meetings
Time: 9:00 a.m. to 10:00 a.m.
Location: Through out Vermont
Description: Farm owners/managers that would like the opportunity to reserve a slot. Contact Christi Sherlock to schedule a time 802-223-2389. Meeting dates are listed on the UVM Extension Calendar at: www.uvm.edu/extension/?Page=calendar.php
DIY Bubble & Barrel Washer Workshop
Time: 9:30 a.m. to 4:30 p.m.
Location: Warner, NH
Description: The Workshop
Michael Kilpatrick will help participants build ten bubble washers and one barrel washer. A bubble washer is a little Jacuzzi for your greens, more effective and easier on the greens than hand washing. A barrel washer tumbles root vegetables through water in a rotating motor-driven barrel to wash 400-600 pounds of root vegetables per hour. Michael will also discuss use of these washers in relation to proposed FSMA regs.Contact Sherry Young (newsletter@sbfnh.org or 603-746-5233) for information.
Extreme Home Composting
Time: 2:15 p.m. to 4:00 p.m.
Location: Derby Line,VT
Description: Log on or walk in with little to no knowledge of compost and come out a Rot Star! We'd love to have you join us at one of our upcoming "Extreme Home Composting" presentations. These free classes, sponsored by the USDA, will help us reduce the amount of organic waste that is sent to the landfills. Friendly staff of the Highfields Center for Composting will show you about the benefits of compost, compost system options, and how to maintain your pile to produce high-quality, nutrient-rich compost.
Haskell Free Library
93 Caswell Avenue, Derby Line
Wednesday, March 19, 2014
Thursday, March 20, 2014
UVM Extension Farm Finance and Budget Meetings
Time: 9:00 a.m. to 10:00 a.m.
Location: Through out Vermont
Description: Farm owners/managers that would like the opportunity to reserve a slot. Meeting dates are listed on
the UVM Extension Calendar at: www.uvm.edu/extension/?Page=calendar.php
Dairy Conference Call
Time: 10:30 a.m. to 11:30 a.m.
Location: Conference call
Description: New Margin Protection Program
· Other Farm Bill highlights
· Short and long term milk price projections
· Projected input costs for 2014
Questions & Answers
Join Agri-Mark's Bob Wellington and UVM's Ag Economist Bob Parsons for an interactive conference call to the new farm bill, milk prices, and other topics impacting Northeastern agriculture. This call is open to everyone and is made possible by the University of Vermont Extension in partnership with the USDA Risk Management Agency.
To participate, call toll free: 1-866-423-8755, enter guest code 283112, on Thursday, March 20, at 10:30 a. m.
New Farmer Project Webinar: Growing Small Grains
Time: 12:00 p.m. to 1:00 p.m.
Location: Webinar
Description: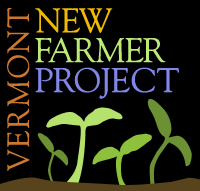 "Getting Started Growing Small Grains in New England." A UVM Extension New Farmer Project webinar. Presented by Heather Darby, Agronomic and Soils Specialist for the University of Vermont Extension and lead researcher on small grain production systems in Vermont. The webinar is tailored for new and aspiring farmers and will be based the longer workshops currently being offered around Vermont. For more information: www.uvm.edu/newfarmer/?Page=webinars/upcoming_webinars.php&SM=webinars/sub-menu.html

Newcomers to online learning are welcome. All you need to participate is internet access and a computer that you can hear sound through. To participate, please go to go.uvm.edu/aemon at about 11:45 a.m EST on October 17, 2013 and click on the webinar title. For more information, contact newfarmer@uvm.edu or call 802-223-2389x203. If you require accommodations to participate in this program, please let Jessie Schmidt know by October 14, 2013 at 802-223-2389 or 1-866-860-1382 (toll-free in VT) or newfarmer@uvm.edu so we may assist you. If you have not participated in a webinar before, we recommend you download the necessary software for free the day before the webinar is scheduled at tiny.cc/UVMWebinarCheck.