VERSION 7/12/07
!!!!!!! You are using a very old browser that doesn't support any of the standards that have occurred in the browser industry in the last four (4) years (or you have turned the standards off). While you will have access to the tutorial - IT MIGHT BE DIFFICULT TO READ. Click here for options.
Welcome!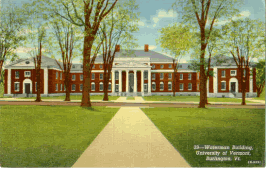 The University of Vermont (UVM) and UVM Medical Center (UVM Medical Center) are jointly committed to the protection of human research subjects. The Institutional Review Boards (IRBs), also referred to as the Committees on Human Research, review and approve human subject research. The committee review process is designed to protect the rights and welfare of participants who participate in research by ensuring that:
risks are minimized,
subject selection is equitable,
informed consent is appropriate, and
privacy and confidentiality are preserved.
One way to enhance the protection of human subjects in research is to provide education and training. This on-line tutorial is an important component of education. As continuing education, you will be added to a listserve that will keep you up-to-date. Tutorial completion is required at least once every three years.