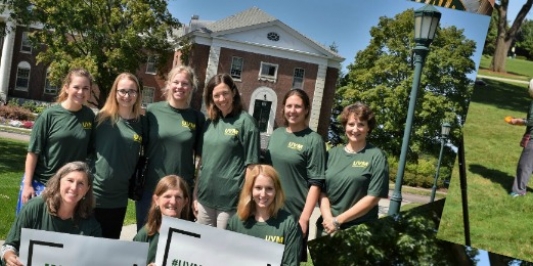 Employee Wellness: News & Events
Discover upcoming events, plug-in to your wellness community and celebrate UVM Employee Wellness victories! Click through the content below to explore your current & upcoming Employee Wellness events!
Annual Health Assessment Campaign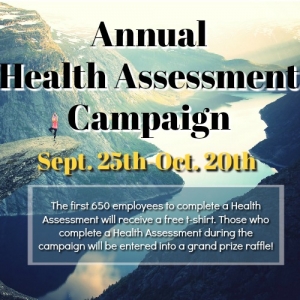 Know Your Health
Your health matters. Take the 2017 Annual Health Assessment to address health risks before they become issues. Answer simple questions, and in just 10 minutes you'll receive a clear, concise, personalized approach to a healthier you. You can even take HA multiple times throughout the year to update your answers, add information and see your progress.
What:
The Annual Health Assessment is a confidential online questionnaire that provides you with a picture of your overall health.
Upon completion of the health assessment, you will receive a personalized health plan TAILORED to your LIFESTYLE and health and wellness goals. You will also receive health-related materials and activities, such as workshops, that are specifically tailored to your health assessment results.
Why:
Take your Health Assessment now to be entered into the Employee Wellness Raffle! For every 10 completed health assessments, 1 winner will be drawn!
How:
HOW TO TAKE YOUR HEALTH ASSESSMENT (PDF)
When:
Complete your Annual Health Assessment NOW! First 650 receive a free t-shirt. Everyone is entered into the drawing for a larger prize!
Campaign and raffle are only open from September 25th-October 20th.
Flu Shot Clinic & Biometric Screenings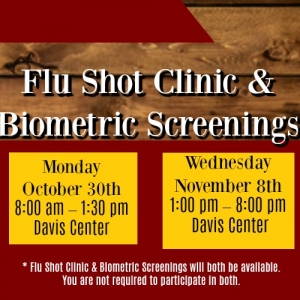 What:
The University of Vermont has scheduled two on-campus Flu Shot Clinics & Biometric Screening opportunities this fall for UVM faculty, staff, retirees and their qualified dependents.
How:
While the flu shot clinic is by walk-in (no appointment necessary), the biometric screenings require an online sign-up. There are a limited number of timeslots available. Follow the link below to schedule your screening:
When:
Monday, October 30th from 8:00 a.m. to 1:30 p.m. in the Williams Family Room, Davis 403
Wednesday, November 8th from 1:00 p.m. to 8:00 p.m. in the Mildred Livak Room, Davis 419
Additional details, including payment information, can be found here.