2017 Roberto Fabri Fialho Award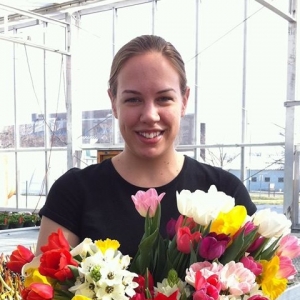 Allison Hrycik, College of Arts and Sciences
The University of Vermont Graduate College is pleased to announce that the winner of the 2017 Roberto Fabri Fialho award is Allison Hrycik, a doctoral student in the Biology program.
Allison grew up in Colden, NY, a small town outside of Buffalo. She discovered her love for nature by exploring the woods behind her house with her brother and sister, which led her to pursue a B.S. in Natural Resources at Cornell University. During her undergraduate studies, Allison spent three summers at the Cornell Biological Station and was involved in research on Lake Champlain and several small lakes in the Adirondacks, further solidifying her interest in ecological research and especially aquatic ecology.

After a brief hiatus from ecology in which she worked in as a research technician in a floriculture lab, Allison went to Purdue University for her M.S. Her master's research dealt with feeding and movement patterns of yellow perch in Lake Erie. Allison is now pursuing her PhD in Jason Stockwell's lab at UVM in the Biology Department. She studies how changes in winter severity associated with climate change affect phytoplankton communities, which has implications for the intensity of harmful algal blooms that we may see in the future. Allison's research takes place both locally (Shelburne Pond and Lake Champlain) and on a global scale through collaborative lake monitoring projects.
2017 Thomas J. Votta Scholarship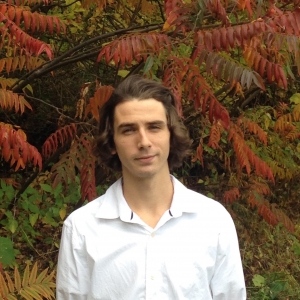 Jack Reed, College of Engineering and Mathematical Sciences
The University of Vermont Graduate College is pleased to announce that the 2017 Thomas J. Votta Scholarship recipient is Jack Reed, a M.S. student in the Civil and Environmental Engineering Graduate Program.

Reed was born in Saranac Lake, New York. He lived in a small town (although Saranac Lake is a small town in itself) on the outskirts of Saranac Lake, called Rainbow Lake. It was in this wooded area, surrounded by nature and all its mysteries, that a deep appreciation for the environment and its preservation was sparked.

Over time this evolved into a general appreciation for science, and in 2015 Reed received his B.A. in Physics with minors in Chemistry and Mathematics. He also took many electives related to civil engineering, and knew he wanted to pursue some type of engineering-related career. This prompted him to apply to graduate schools, with his first choice being the University of Vermont due to its reputation and constant stride towards a cleaner environment.

Reed joined the University of Vermont Transportation Research Center in August of 2015, where he began working under Dr. Britt A. Holmén. With her guidance, he has been investigating the effects of oxidized biodiesel fuel on particulate emissions, in hopes to understand any adverse changes that it may have in regards to human health. With a thesis defense in the near future, Reed is working hard experimenting to collect data. Upon completing his studies here at the University of Vermont, he wants to take his passion for improving air quality and alternative transportation fuel and continue to investigate alternatives to fossil fuels combustion.

The funds Reed received from the Thomas J. Votta scholarship will be partially applied to completing his degree at UVM, with the rest going towards a personal research computer with helpful analysis software that can be applied to his research for many years to come.

Reed's hobbies include skateboarding, kayaking, hiking, and other various outdoor activities, as well as listening to music and trying new cuisine.
2016 Rodney L. Parsons Anatomy and Neurobiology Award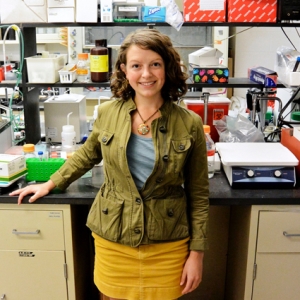 Estelle Spear, Neuroscience Graduate Program
The University of Vermont Graduate College is pleased to announce that the recipient of the 2016 Rodney L. Parsons Anatomy and Neurobiology Award is Estelle Spear, a doctoral student in the Neuroscience Graduate Program.

Spear hails from Chardon, Ohio. It was as a middle school student in this rural city that Neuroscience sparked her interest, and throughout middle and high school, Spear competed statewide and nationally in Science Olympiad. She went on to earn her Bachelor of Science degree from Allegheny College in the cellular tract of the Neuroscience program. When Spear decided to pursue a Ph.D. in Neuroscience, she chose UVM because of the facilities, faculty, and the atmosphere of the Burlington area.

Spear joined the lab of Dr. Gary Mawe in 2013, forming a campus-wide collaboration with neurologist Dr. Angela Applebee and immunologist Dr. Cory Teuscher. Together with her mentors, Spear uses clinical and experimental approaches to study the role of antibodies in gastrointestinal dysmotility associated with the neurodegenerative disease, multiple sclerosis. In 2016, she applied for, and was awarded, a pre-doctoral fellowship through the National Institute of Diabetes and Digestive and Kidney Diseases. With a thesis defense in sight, she is currently interviewing with laboratories in which to pursue her post-doctoral fellowship. Her career goals are to continue as an academic researcher, with an emphasis in educating students in both the classroom and the laboratory. The money provided through the 2016 Rodney L. Parsons Anatomy and Neurobiology Award will help fund her attendance to several career development and teaching workshops to further her training in science education.

Spear is actively involved in neuroscience outreach, promoting STEM education at the elementary through high school levels, with a particular interest in women in science. Her other hobbies include sewing, crocheting, camping and mountain biking.
2016 Graduate Teaching Assistant of the Year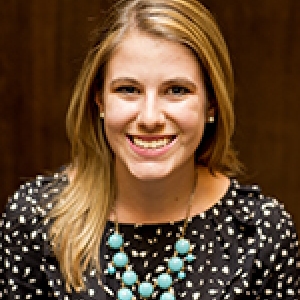 Nicole Lafko, Psychology
Nicole Lafko was born and raised in southern Vermont and received her B.A. from the University of Vermont in 2012. She began working with Dr. Annie Murray-Close in the UVM Department of Psychological Sciences in 2009 and began her Ph.D. in Developmental Psychology under her mentorship in 2012. Primarily, they investigate the physiological correlates and outcomes of negative peer behavior (e.g., peer victimization, relational aggression) in children, adolescents, and emerging adults. Additionally, she manages a study for Dr. Rex Forehand investigating technological enhancements that can be made to traditional parent training programs for disruptive youth.
Nicole has been a graduate teaching assistant for Introduction to Research Methods in Psychological Science, Developmental Psychology, and Social Psychology. Additionally, she has taught three separate undergraduate independent study sections within the Department of Psychological Science. This fall she will be a co-instructor for a Developmental Psychology course at UVM. In May 2015 she received her M.A. in Developmental Psychology and is currently a doctoral candidate at UVM.
Graduate Teaching Assistants (GTAs) contribute significantly to UVM's teaching mission, carrying important and often complex teaching responsibilities. They merit recognition for their dedication and for the important contributions they make to the teaching of undergraduate students at UVM. The Graduate Teaching Assistant of the Year Award recognizes annually the accomplishments of GTAs who have demonstrated unusual excellence and creativity in their teaching and commitment to student learning. Beginning in 2013, two awards are given each year, one for GTAs who have served as the primary instructor in a lecture based course, one for teaching assistants who have served as laboratory instructors. While only two GTAs are chosen to receive the Graduate Teaching Assistant of the Year Award, the department and program nominees for the award are also recognized and honored.