Neuroscience grad uses bird song to understand sensorimotor learning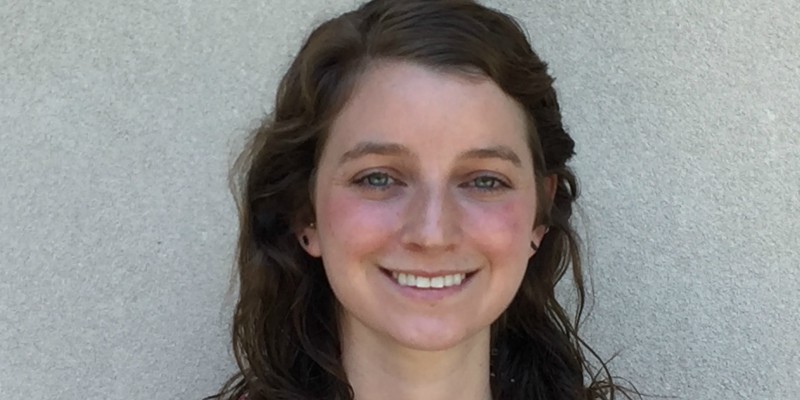 The connections between Andrea Pack's academic interests at UVM—she majored in neuroscience and minored in math and dance—might at first glance seem obscure. But doing science is a creative process, Pack says, and she draws on all three disciplines in her graduate school research, which is supported by a National Science Foundation grant announced earlier this spring.
Emma Tait of Marshfield, Vt., graduated Suma Cum Laude in May 2017 with a degree in geography and minors in computer science and geospatial technologies.
Doing science is a painstaking process of testing and re-testing hypotheses that often leads to dead ends and multiple trips back to the drawing board. But sometimes a completely unexpected result turns up, and when there are skilled eyes to see it, a moment of serendipity makes up for months of uncertainty.