Psychology Major Awarded Scholarship by United Academics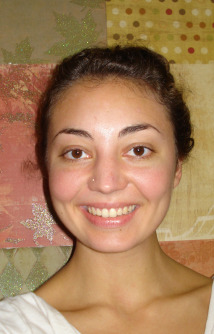 DeAnna Bevilacqua, a psychology major from East Greenbush, N.Y., is one of four students at the University of Vermont who was recently awarded a scholarship by United Academics (AAUP/AFT) for demonstrating a dedication to social, economic, and environmental justice. Each year the faculty union at the university provides $500 to be used for books and supplies by students who exemplify not only academic excellence but also an active commitment to achieving justice. The scholarship is named in honor of Jeffrey Brace, a Black American who lived and farmed in Vermont from the late 1700s until his death in 1827.
Devoted to social action on campus and in the community, Bevilacqua has organized and implemented an English-as-a-second-language program, providing volunteers at Burlington elementary schools to mentor immigrant children while advancing their language learning. She also has been actively involved in UVM's Next Step Program offering workshops on diversity and social justice.
Other recipients of the United Academics Jeffrey Brace Book Award for 2010-2011 were Kimberly Davy, a nutrition and food science major from the Bronx, N.Y.; April Hillman, an environmental sciences major from Shelburne, Vt.; and Genna Waldvogel, another environmental sciences major, from Branford, Conn. This is the seventh year the scholarship has been awarded.
"These four students have taken their commitment to social justice well beyond the UVM campus into community, national, and international work," said Kathy Fox, sociology professor and vice president of United Academics. "United Academics is honored to present the Jeffrey Brace Award to these deserving student activists."
Bevilacqua was previously profiled in the November 2009 issue of the CAS eNEWS.