Lectures: Mid-November to Mid-February
Full Professor Lecture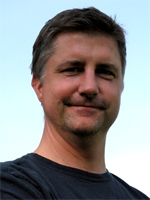 Politcal Science Professor Jack Gierzynski 's Full Professor Lecture, "Saving American Elections," will take place on Tuesday, October 16, at 4:30 p.m. in Memorial Lounge, Waterman.
Elections in the U.S. are in an unhealthy state. But, what, exactly, is wrong with elections and why? And, what can we do to restore to health both elections and the democracy that relies on them? Professor Gierzynski will address these questions by discussing the diagnosis and prescriptions outlined in his 2011 book, Saving American Elections: A Diagnosis and Prescription for a Healthier Democracy.
Professor Jack (Anthony) Gierzynski has published three books: Saving American Elections (Cambria Press, 2011); Money Rules (Westview Press 2000); and Legislative Party Campaign Committees in the American States (University Press of Kentucky 1992). He has written over a dozen articles and book chapters on campaign finance, political parties, and elections. He is the Director of the James M. Jeffords Center's Vermont Legislative Research Service. His current project is a book on the effects of the Harry Potter series on the Millennial Generation (due out early 2013, Johns Hopkins University Press).
Fall 2012 Philosophy Department Colloquia*
Kit Fine, New York University
Kit Fine (B.A., Oxford; Ph.D., Warwick) specializes in Metaphysics, Logic, and Philosophy of Language. He is a fellow of the American Academy of Arts and Sciences, and a corresponding fellow of the British Academy. He has held fellowships from the Guggenheim Foundation and the American Council of Learned Societies and is a former editor of the Journal of Symbolic Logic. In addition to his primary areas of research, he has written papers in ancient philosophy, linguistics, computer science, and economic theory.
Friday, October 5, 4:00 p.m., 70 South Williams Street, Room 109.
Sigrun Svavarsdottir, Ohio State University
Sigrun Svavarsdottir (B.A., University of Washington; Ph.D., The University of Michigan) areas of expertise are in Moral Philosophy and Moral Psychology/Action Theory
Friday, October 12, 4:00 p.m., 70 South Williams Street, Room 109.
Alastair Norcross, University of Colorado – Boulder
Alastair Norcross (B.A., Oxford University; Ph.D., Syracuse University) focuses on the articulation and defense of consequentialist ethical theories such as utilitarianism. He has published articles in a wide range of philosophy journals, including The Philosophical Review,The Journal of Philosophy, Philosophy & Public Affairs, Philosophical Studies, Analysis, The Australasian Journal of Philosophy, Philosophy and Phenomenological Research, Social Theory and Practice, and The Pacific Philosophical Quarterly. He also works in several areas of applied ethics, such as euthanasia, abortion, and animal rights. He is currently working on a book, in which he argues that consequentialist ethical theories should not be interpreted as theories of either the rightness or goodness of actions, but instead as scalar theories that evaluate actions as better or worse than possible alternatives.
Friday, October 19, 4:00 p.m., 70 South Williams Street, Room 109.
*Departmental colloquia are read-ahead events. Individuals attending a Philosophy Department colloquium are expected to have read the paper that will be presented. Requests for an advance copy of a colloquium paper may be sent to: Philosophy.Department@uvm.edu
******
Please note: All lecture speakers, topics, start times, and locations are subject to change.