Lectures: Mid-November to Mid-February
University Scholars Inaugural Lecture Series
Economics Professor Stephanie Seguino kicks off the series with her lecture "The Black Queen of Hearts: Gender and 'Sticky' Paradigms in Economics." The lecture begins at 4:00 p.m. on Monday, November 26 in room 427 in Waterman.
Dr. Seguino's research explores the impact of globalization on income distribution and well-being, with a particular emphasis on Asian and Caribbean economies. She has been an advisor or consultant to numerous international organizations including the World Bank, United Nations Development Program, the Asian Development Bank, and US AID, and publishes regularly in a number of economic journals, including World Development, Journal of Development Studies, and Feminist Economics. Dr. Seguino has also contributed her services to local and global living wage campaigns.
Full Professor Lecture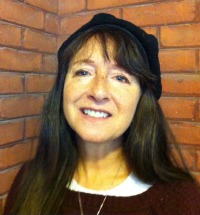 Politcal Science Professor Jan Feldman's Full Professor Lecture "Tunisia's Jasmine Revolution: Will Democracy Betray Women?" will take place on Wednesday, November 28, at 4:00 p.m. in Memorial Lounge, Waterman.
Tunisia, the original site of the Arab Spring uprisings, was regarded by many as having the best chance of bringing its democratic aspirations to fruition. But as the Jasmine Revolution enters its second year, there are signs that have produced dismay in the camp that views Islam as inimical to democracy. Particularly concerned are those who fear that Tunisian women's rights may be reversed by the legal and cultural entrenchment of Islamist law in the next round of democratic elections. The striking irony is that in Tunisia and several other Muslim countries, women have had dictators, emirs, and monarchs to thank for their legal, social, and economic rights. Will women be betrayed by democracy?
Professor Jan Feldman has been a member of the Political Science Department of the University of Vermont since 1982. Her research interests include Democratic Theory, Citizenship Theory, Liberalism, Religion, and Gender. Her research projects have taken her to Russia, Kuwait, Israel, Tunisia, and Morocco. She has held fellowships at Harvard University's Kennedy School of Government: Women and Public Policy program and the Hadassah-Brandeis Institute for the Study of Gender, Religion, Law, and Culture.
Professor Feldman's publications include two books: Lubavitchers as Citizens: A Paradox of Liberal Democracy (Cornell University Press 2003) and Citizenship, Faith and Feminism: Jewish and Muslim Women Regain Their Rights, (Brandeis University Press 2011), as well as numerous articles. Professor Feldman teaches courses in Political Theory.
Burak Distinguished Lecture Series
The Sociology Department is bringing Professor Todd Gitlin to campus as part of the Burak Distinguished Lecture Series. Professor Gitlin is a distinguished sociologist and communications scholar, and known worldwide as an expert thinker on the relations between social movements, the media, and social change. Gitlin's most recent book, Occupy Nation: The Roots, the Spirit, and the Promise of Occupy Wall Street, was published earlier this year. With degrees from Harvard, the University of Michigan, and Berkeley, he is currently a professor of journalism and sociology and chair of the Ph.D. program in Communications at Columbia University. He has also held positions at University of California, Berkeley, New York University, and the École des Hautes Études en Sciences Sociales in Paris, and numerous visiting positions around the world. Author of fifteen books and numerous articles, he also has been a prolific public intellectual, publishing regularly in outlets like The New York Times, The New Republic, and The Chronicle of Higher Education.

Gitlin will be on campus for several events, including a public lecture on Thurday. November 29 at 4:00 p.m. in the Sugar Maple Ballroom at the Davis Center. A reception will follow in the Fireplace Lounge. The department is in the process of planning other public events for students Wednesday, November 28 through Friday, November 30th.

Full Professor Lecture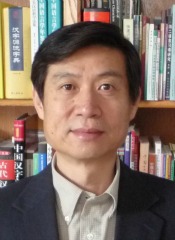 John Jing-hua Yin, Chair and Professor of the Department of Asian Languages and Literatures, will give his Full Professor Lecture "Demystifying Chinese Characters" on Tuesday, December 4, at 5:00 p.m. in Memorial Lounge, Waterman.
Chinese characters, unlike the writing system of any Indo-European language, are formed with no letters or combination of letters to represent the sounds of the Chinese language. Chinese characters have been a highly developed writing system for at least 3,300 years. How were the Chinese characters formed? What changes have Chinese characters undergone? How can native English speakers effectively learn and appreciate Chinese characters? Professor Yin will address these questions, drawing on his studies and research.
Professor Yin has been a faculty member at the University of Vermont since 1997. His research interests are in the area of teaching and learning Chinese as a foreign language, focusing on the Chinese writing and tonal system. He has published Fundamentals of Chinese Characters (Yale University Press, 2006) and Practical Rhythmic Chinese (Beijing: Foreign Language Teaching and Research Press, 2008) as well as a co-edited book, Chinese as a Foreign Language Teaching Practice and Reflections (Beijing: Foreign Language Teaching and Research Press, 2010). He has also published over 20 book chapters and journal articles. He is currently chair of the Department of Asian Languages and Literatures.
Full Professor Lecture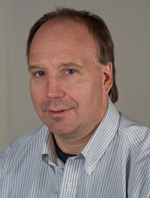 Physics Professor Randall Headrick will give his Full Professor Lecture on Tuesday, February 5, at 4:00 p.m. in Memorial Lounge, Waterman.
Professor Headrick's current research interests include the kinetics of thin-film growth and etching; also, real-time x-ray and electron diffraction studies of materials growth and surface evolution. He received his Ph.D in Materials Science and Engineering at the University of Pennsylvania in 1988. He has been a faculty member in the Physics Department since 2001.
Full Professor Lecture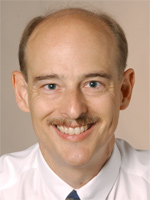 Religion Professor Kevin Trainor gives his Full Professor Lecture "The Case of the Missing Pilgrimage Site: The Buddha's Cave in Sri Lanka" on Tuesday, February 12, at 5:00 p.m. in Memorial Lounge, Waterman.
Professor Trainor has been a faculty member at the University of Vermont since 1989. His research is focused on Indian and Sri Lankan Buddhism, with particular attention to Buddhist material culture, ritual, and practices of relic veneration. He has been a Fulbright Scholar in Sri Lanka and a visiting scholar at Cornell University. His books include Relics, Ritual and Representation in Buddhism (Cambridge University Press), Embodying the Dharma: Buddhist Relic Veneration in Asia, which he co-edited with David Germano (SUNY Press), and Buddhism: The Illustrated Guide (Oxford University Press), which he edited and co-authored. He currently serves as chair of the Religion Department.
******
Please note: All lecture speakers, topics, start times, and locations are subject to change.