Lectures: Late February to May
MARCH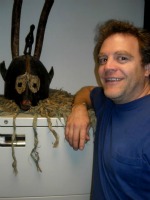 The Anthropology Department's Distinguished Alumni Lecture series is bringing Aaron Goodfellow, Visiting Assistant Professor and Senior Lecture at Johns Hopkins University, to campus to speak on Tuesday March 13 at 11.30 in Waterman Memorial Lounge. Goodfellow's lecture, "Framed By Kinship: Sensing Family, Sensing Difference," tells the story of a gay family living in Maryland. It examines how the circulation of images of the family establish vision as a means of devising the existence and meaning of a kin relation. Goodfellow argues that maintaining a definitive break between what falls inside and outside the domain of family, as well as inside and outside the domain of sexuality, becomes difficult, if not impossible, when gaining knowledge of family relationships is partially a matter of sensual experience. He is interested in the ways gay men with children address the impossibility of controlling the reaction of others to seeing gay men with children in public.

After graduating from UVM, Goodfellow spent several years in construction before obtaining his Ph.D. at Johns Hopkins University where he currently teaches in the Anthropology Department as well as serving as Associate Director of the "Women, Gender and Sexuality" Program.
The lecture is sponsored by the Anthropology Department and the Women's and Gender Studies Program.
APRIL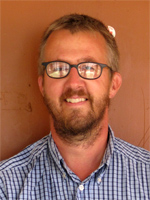 Classics Department Chair and Associate Professor Mark Usher will speak about " Agamemnon in Africa, Ulysses in Ulaanbaatar: Classics Gone Global" as part of the CAS Dean's Lecture Series. The lecture takes place on Tuesday, April 3 at 5:00 p.m. in the Waterman Memorial Lounge.
Two continents. Two epic heroes. Two classical scholars. Professor Usher will discuss how the work of maverick Classicists Milman Parry (1902-1935) and George Thomson (1903-1987) revolutionized the field of Classics in their day and how their scholarly discoveries and vision brought him recently to Africa and Mongolia in pursuit of the study of two landmark texts of the classical canon—Aeschylus' Oresteia and Homer's Odyssey. Usher will speak in particular about the research he conducted last February on Pier Paolo Pasolini's 1970 film "Notes for an African Oresteia" in Zomba, Malawi, where he was inadvertently caught up in a sub-Saharan version of the Arab Spring. He will also discuss the rich living heritage of Mongolian oral epic and its relationship to Homeric poetry, and relate a unique experience he had in Ulaanbaatar with one modern performer of that ancient tradition.
Usher is an alumnus of UVM (B.A. in Greek and Latin) and joined the UVM faculty in 2000. Before attending UVM as an undergraduate he apprenticed in Germany as a post-and-beam carpenter. Upon graduation from UVM, he earned his Ph.D. in Classics at The University of Chicago. He teaches courses in Greek and Latin language and in classical civilization and has also taught in the Integrated Humanities Program, the Teacher-Advisor Program (TAP), and the Honors College. His academic interests include orality studies, Near Eastern influences on classical literature, especially on Greek literature of the archaic period (Homer, Hesiod and the lyric poets), and ancient philosophy (the writings of Plato and Seneca in particular). He is also deeply interested in the reception of classical texts in modern works of art, music, and literature. In addition to publishing books and articles in the field of Classics, Usher has written an opera libretto (in Latin), original poetry, translations, and children's books. Non-academic interests include carpentry and farming.
The Dean's Lecture Series was established in 1991 as a way to recognize and honor colleagues in the College of Arts and Sciences who have consistently demonstrated the ability to translate their professional knowledge and skill into exciting classroom experiences for their students -- faculty who meet the challenge of being both excellent teachers and highly respected professionals in their own disciplines. The award is a celebration of the unusually high quality of CAS faculty and has become an important and treasured event each semester.
******
The Department of Philosophy will host a D.R. Brown Memorial Lecture featuring Professor David Copp of the University of California-Davis on Thursday, April 26, beginning at 4:00 p.m. in Lafayette L108.
Copp taught for a decade at Simon Fraser University before moving to the University of Illinois at Chicago. He then moved to U.C. Davis in 1989, but left in 1998 to teach at Bowling Green State University and the University of Florida; he returned to Davis in 2009. Over the years, Copp has also taught as a visiting professor at Stanford University and at Leiden University in the Netherlands. He has been a Research Fellow in the Philosophy Program in the Research School of Social Science at the Australian National University, Josephus Daniels Fellow at the National Humanities Center, North Carolina, Senior Research Fellow at the Social Philosophy and Policy Center at B.G.S.U., a fellow of the Center for Applied Ethics at U.B.C., and he has held a fellowship from the Social Sciences and Humanities Research Council of Canada. Copp served for about a decade as one of the editors of the Canadian Journal of Philosophy and for about fifteen years as an Associate Editor of Ethics. Currently, with Connie Rosati, he is an editor for the meta-ethics subject area for the Stanford Encyclopedia of Philosophy, and editor of Oxford Ethical Theory, a new monograph series with Oxford University Press.
******
Please note: All lecture speakers, topics, start times, and locations are subject to change.