Upcoming Lectures and Discussions
FEBRUARY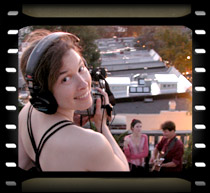 Film and Television Studies will hold a screening of the new documentary Orgasm Inc.: The Strange Science of Female Pleasure, which opened theatrically in New York City on Feb. 11, on Wednesday, Feb. 23 at 4:30 p.m. in 101 Stafford Hall, followed by a question and answer session with filmmaker Liz Canner. Orgasm Inc. investigates the pharmaceutical industry's attempt to develop a "Viagra for women," questioning whether drug companies could be taking advantage of women in exchange for profits.
After graduating from Brown University with a B.A. in visual arts and anthropology, Canner made a series of documentaries focusing on human rights issues, such as The World Bank and the IMF, which takes a critical look at globalization. Canner has received more than 40 awards, honors and grants, including support from the National Endowment for the Arts and the Paul Robeson Fund for Independent Media. In Spring 2010, she became the visionary-in-residence at Dartmouth College. Find more about Canner and Orgasm Inc. at her website.
For more information about the screening contact Deb Ellis, Deborah.Ellis@uvm.edu or (802) 343-9866.
MARCH

A panel discussion on "Sustaining Sustainable Enterprises in the New Decade: Vermont's Next Generation of Business Leaders," co-sponsored by the UVM Center for Research on Vermont and Vermont Businesses for Social Responsibility, will take place on Tuesday, March 1 at 7:30 p.m. in Memorial Lounge, Waterman Building. Jacob Park, Associate Professor of Business Strategy and Sustainability, Green Mountain College, who studies community-based innovation, entrepreneurship, and sustainability issues, will serve as the moderator. Other participants include:

Colin Davis, Good Point Recycling
Jovial King, Urban Moonshine
Ted Adler, Union Street Media
Joseph Bossen, Vermont Bean Crafters
Please join this panel of young Vermont business leaders from a variety of industries to discuss the Green Mountain State's current challenges and how best to design a more sustainable future. For additional information, please contact Tom Helmstutler at crvt@uvm.edu, or 656-4389 or visit http://www.uvm.edu/~crvt.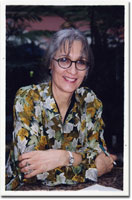 Monona Rossol, founder of Arts, Crafts and Theater Safety, Inc., will give a lecture on the importance of safety in the theatre and the arts on Thursday, March 3, from 4:30-6:30 p.m. in Royall Tyler Theatre. Rossol is a chemist, artist, and industrial hygienist who has earned a B.S. in Chemistry with a minor in Math, an M.S. in Ceramics and Sculpture, and an M.F.A. with majors in Ceramics and Glassblowing and a minor in Music. Currently, she is President/founder of Arts, Crafts and Theater Safety, Inc., a not-for-profit corporation called ACTSNYC (http://www.artscraftstheatersafety.org) that is dedicated to providing health and safety services to the arts. Monona has lectured and consulted in the U.S., Canada, Australia, England, Mexico, and Portugal and provided advice to the casts of such Broadway shows as Cats, La Cage aux Folles, and Les Misérables. For more information: ldiamond@uvm.edu or 656-5404.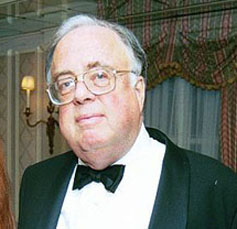 Adam Clymer, author and former Washington DC correspondent for the New York Times, will participate in an open discussion with faculty members from the Political Science Department on Tuesday, March 15, from 3:30-5:00 p.m. in the Livak Ballroom, 4th floor, Davis Center. The topic of discussion will be "American Politics and the New Congress." Professor Garrison Nelson will chair the session, joined for questioning with Mr. Clymer by Associate Professor Eileen Burgin and Associate Professor Anthony Gierzynski. The event is free and open to the public.
Clymer joined the Times in 1977 to cover Congress and moved on to become the national political correspondent in 1979. In 1983 he came to New York as polling editor, occasionally writing about polls. In 1988 he was also the paper's first political editor, and in 1990 he served as senior editor for weekends, managing the newsroom on Saturdays and Sundays. He returned to Washington in 1991 as chief Congressional Correspondent, and won the 1993 Everett McKinley Dirksen Award for Distinguished Congressional Coverage. He is the author of two books, Drawing the Line at the Big Ditch: The Panama Canal Treaties and the Rise of the Right (University Press of Kansas, 2008) and Edward M. Kennedy: A Biography (William Morrow, 1999). He received an honorary degree at the University of Vermont's 201st Commencement ceremony on Sunday, May 22, 2005.
Professor Meghan Cope, Chair of the Geography Department, will deliver her full professor lecture, "Mapping the Everyday: Geographies of Power and Marginality in Urban Contexts," Tuesday, March 15, at 5:00 p.m. in Memorial Lounge, Waterman.
Dr. Cope is an urban social geographer. She is mainly interested in the ways that social, economic, political, and environmental processes influence cities and communities, as well as the ways that people's everyday lives create meaningful spaces and places within, or even against, the larger-scale processes operating on them. Her focus has always been on social/spatial processes of marginalization and disempowerment, for example, through gender, race/ethnicity, class, youth, etc. She is especially motivated by issues such as employment, households and neighborhoods, welfare, public space, poverty, discrimination, and identity. She is also a qualitative researcher who uses ethnography and other methods to learn about the geographic meanings and processes that matter to marginalized groups.
The Global and Regional Studies Brown Bag Lecture will be held on Wednesday, March 16 from 12:15 p.m. - 1:15 p.m. in the John Dewey Lounge, Old Mill 325. Cordula Grewe, Associate Professor, Columbia University, will speak on "Avant-Garde and Anti-Judaism in Romanticism: The Case of Ferdinand Olivier's 'Family Tree of neo-German Art' (1823). Sponsored by the UVM European Studies Program. Call 802-656-1096 or email marylou.shea@uvm.edu for more information.


APRIL
Dr. Michael Messner, Professor of Sociology and Gender Studies, University of Southern California, will deliver his lecture "From Boys to Men: The Shifting Culture of Men's Sports," as part of the The Dan and Carole Burack President's Distinguished Lecture Series on Tuesday, April 12 at 4:00 p.m. in Billings North Lounge.
Dr. Messner is one of the founders of the field of masculinity studies and a leading scholar of gender and U.S. sports culture. His books include: It's All for the Kids: Gender, Families and Youth Sports (2009), Out of Play: Critical Essays on Gender & Sport (2007), and Power at Play: Sports and the Problem of Masculinity (1992). In this lecture, Dr. Messner will focus on the problem of gender-based violence connected with men's sports, drawing on his past research on children's sports and his current research on young men who are fueling a resurgence of anti-violence activism on college campuses and through national media-based campaigns.
English Professor Major Jackson, has had to postpone his full professor lecture, "The Ecstatic in Contemporary American Poetry," scheduled for Tuesday, April 12, at 5:00 p.m. in Memorial Lounge, Waterman. His lecture will take place in the fall.
Jackson is the author of three collections of poetry: Holding Company (Norton, 2010); Hoops (Norton, 2006), a finalist for an NAACP Image Award for Outstanding Literature-Poetry; and Leaving Saturn (University of Georgia, 2002), winner of the 200 Cave Canem Poetry Prize and finalist for a National Book Critics Award Circle. He is a recipient of a Whiting Writers' Award and has been honored by the Pew Fellowship in the Arts and the Witter Bynner Foundation in conjunction with the Library of Congress. He served as a creative arts fellow at the Radcliffe Institute for Advanced Study at Harvard University and as the Jack Kerouac Writer-in-Residence at University of Massachusetts-Lowell. Major Jackson is the Richard Dennis Green and Gold Professor at University of Vermont and a core faculty member of the Bennington Writing Seminars. He serves as the Poetry Editor of the Harvard Review.
******
Please note: All lecture speakers, topics, start times, and locations are subject to change.