CAS Lectures for September, October and November
September
Frederick Schmidt, Emeritus Professor of Community Development and Applied Economics, and William "Chip" Sawyer, Center for Rural Studies, will present their Research-in-Progress Seminar #222, "Counting Vermont in the Twenty-first Century: The 2010 Census and Changes to Data on Our State and Communities," on Thursday, September 24, at 7:30 p.m. in Memorial Lounge, Waterman Building.
******
Karl Decker, photographer and writer, and Nancy Levine, writer, present their Research-in-Progress Seminar #223, "The Tour Buses Don't Stop Here Any More: Social, Economic, and Environmental Changes in Small Vermont Towns," on Wednesday, September 30, at 7:30 p.m. in Memorial Lounge, Waterman Building.
October
The CAS Full Professor Lecture Series kicks off when Professor of Psychology Michael J. Zvolensky presents his lecture, "Anxiety, Smoking and Smoking Cessation," on October 6 from 5:00-6:00 p.m. in Memorial Lounge, Waterman Building.
Tobacco use and dependence rates are disproportionately high among those with anxiety and its disorders. Professor Zvolensky will provide an overview of the scientific literature on anxiety, smoking, and smoking cessation. He also will discuss current promising treatment and prevention approaches for smokers with anxiety risk factors and disorders.
Michael J. Zvolensky is the Richard and Pamela Ader Green and Gold Distinguished Full Professor in the Department of Psychology and Director of the Anxiety and Health Research Laboratory and Clinic. His research focuses on the nature of anxiety and its disorders. He is particularly interested in the role of substance use and disorders in the onset and course of anxiety disorders.
http://www.uvm.edu/~psych/?Page=research_adjunct/Zvolensky.php&SM=facultysubmenu.html
The College of Arts and Sciences Full Professor Lecture Series was designed to recognize faculty newly promoted to full professor rank. This year's series will include three presentations in spring 2010 by Professors William Kilpatrick (Biology), Jeffrey Modereger (Theatre), and Alison Brody (Biology).
******
The Physics Colloquium presents Dr. Kate Kirby, Harvard-Smithsonian Center for Astrophysics, who will lecture on "Atomic and Molecular Physics for Forefront Astronomy," at 4:00 p.m. on October 7 in the Jost Foundation Room 422, Davis Center.
Across a wide range of wavelengths and encompassing a rich menagerie of astrophysical objects and environments, the need for atomic and molecular studies to advance forefront astronomical research has never been greater. Over the last decade, astronomical discoveries, such as the detection of brown dwarfs and extra-solar planets, and the observation of new phenomena, such as x-rays from comets, have created a demand for more and different kinds of data. The next generation of ground- and space-based instruments with greater sensitivities and higher spectroscopic resolution will expand our windows on the Universe, increasing the pressure for atomic and molecular data of higher accuracy and greater completeness. Examples of recent successes, as well as future opportunities for research in this area, will be discussed.
******
On October 10, the Department of Physics is hosting a special symposium in celebration of Dr. Wesley Nyborg's fiftieth year in the department and honoring his pioneering work in the field of physical acoustics and biomedical ultrasound. To celebrate this milestone and pay tribute to a great researcher, teacher, mentor and colleague, there are plans to have a morning session of invited papers and an afternoon session of contributed papers related to Dr. Nyborg's research interests. For more information go to: http://www.uvm.edu/physics/nyborg/
******
The Dan and Carol Burack President's Distinguished Lecture Series presents Mathematics professor Peter Lax, a highly distinguished mathematical physicist from NYU, on October 14, from 4:00-5:00 p.m. in Billings North Lounge. Dr. Lax will speak on "John von Neumann: The Most Powerful Mind of the 20th Century."
******
Paul Costello and Sarah Waring, from the Vermont Council on Rural Development, present their Research Seminar, "Imagining Vermont: Process and Results of The Council on the Future of Vermont," on Thursday, October 15, at 7:30 p.m.. in Memorial Lounge, Waterman Building.
******
Holocaust Studies Lecture, Thursday, October 15, at 8:00 p.m. in the John Dewey Lounge 325, Old Mill. Steven E. Aschheim, from the Hebrew University in Jerusalem, will speak on "Locating Nazi Evil: German-Jewish Intellectuals Explain the Crimes of the Third Reich."
Through an examination of the remarkable diaries, letters and lesser-known writings of three extraordinary and distinctive German-Jewish intellectuals - Gershom Scholem, Hannah Arendt and Victor Klemperer - this lecture will seek to illuminate what the intimate reflections of these thinkers reveal about their evolving identities and world views as they variously wrestled with new questions of evil and the meaning of being both German and Jewish before, during and after Hitler's Third Reich. This composite "history from within" will hopefully shed new light on the complexity and drama of the 20th century European and Jewish experience.
Steven E. Aschheim holds the Vigevani Chair of European Studies at the Hebrew University of Jerusalem, where he is also Director of the Franz Rosenzweig Research Centre for German-Jewish Literature and Cultural History. He is the author of the following books: Brothers and Strangers: The East European Jew in German and German-Jewish Consciousness, 1800-1923; The Nietzsche Legacy in Germany, 1890-1990; Culture and Catastrophe: German and Jewish Confrontations with National Socialism and Other Crises; In Times of Crisis: Essays on European Culture, Germans and Jews; Scholem, Arendt, Klemperer: Intimate Chronicles in Turbulent Times; and Beyond the Border: The German-Jewish Legacy Abroad.
******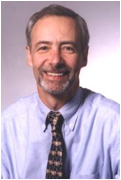 William Geiger, Professor of Chemistry, the Fall 2009 recipient of the Dean's Lecture AWard, will present his lecture, "How Can One Small Electron Make Such a Big Difference?" in Memorial Lounge, October 28 at 5:00 p.m.
The Dean's Lecture celebrates our faculty who are acclaimed scholars or artists and have demonstrated an unusual ability to share that excellence with students. Tina Escaja, Professor of Romance Languages, will give the Spring 2010 Dean's Lecture.
November
The Raul Hilberg Memorial Lecture will be Monday, November 2, 8:00 p.m., in Memorial Lounge, Waterman Building. Guest speaker Professor Mark Roseman, Indiana University Bloomington, will present: "Making Sense of the Murderers: Nazi Perpetrators in Victims' Eyes."
What can victims of the Holocaust tell us about their tormentors? Often, their diaries, memoirs and testimony are strikingly silent about them. But in other cases, we have remarkable descriptions of observations, encounters and reflections. Yet historians have by and large ignored these. So we have not asked whether, when we look through victims' eyes, we can learn a lot about the perpetrators - or more about the victims themselves.
Mark Roseman holds the Pat M. Glazer chair in Holocaust Studies at Indiana University in Bloomington. His publications have covered a wide range of topics in German, European and Jewish history, including life-reform and protest in 1920s and 1930s Germany; Holocaust survival and memory; Nazi policy and perpetrators; the social impact of total war; post-1945 German and European reconstruction; generation conflict and youth rebellion; Jewish and other minorities in modern German history. Among his notable books are The Villa, the Lake, the Meeting: The Wannsee Conference and the 'Final Solution', and A Past in Hiding: Memory and Survival in Nazi Germany. His current research projects include a critical synthesis of recent work on Nazi perpetrators, and a study looking at a life-reform and resistance group in Germany 1920-2000.
******
Dr. Christie Nelson, National Synchrotron Light Source, Brookhaven National Laboratory, NY, will lecture on "Resonate X-ray Scattering Studies of Orbital and Magnetic Ordering," at 4:00 p.m. on Wednesday, November 4, in the Jost Foundation Room 422, Davis Center. Sponsored by the Physics Colloquium.
Resonant x-ray scattering is a technique that utilizes a monochromatic x-ray beam tuned near the absorption edge of an element of interest. An enhancement in the scattering intensity at orbital and magnetic wavevectors provides element-specific sensitivity to these important ordering phenomena. Dr. Nelson will describe how resonant x-ray scattering has been used to probe two different systems: calcium ruthenates and rare earth ferroborates.
******
Andrew Buchanan, History Department, University of Vermont, presents his Research-in-Progress Seminar #224, "Patterns of War and Settlement in the Champlain-Hudson Borderland, 1609-1815," on Wednesday, November 4, at 7:30 p.m. in Memorial Lounge, Waterman Building.
******
The Dan and Carol Burack President's Distinguished Lecture Series continues when Northwestern University American History professor Timothy Breen presents his lecture: "How a Rumor Almost Started the American Revolution." Monday, November 16 at 4:30 p.m. in Memorial Lounge, Waterman Building.
******
Daniel Lusk, Senior Lecturer and poet, presents his Research-in-Progress Seminar #225, "Lake Studies: Meditations on Lake Champlain," on Tuesday, November 17, at 7:30 p.m. in Memorial Lounge, Waterman Building.