Welcome from Antonio Cepeda-Benito, Dean of UVM's College of Arts and Sciences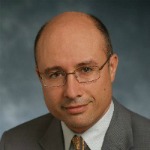 Dear Friends of the College of Arts and Sciences:
The fall 2013 semester is underway with 1,452 new undergraduate students joining a returning group of 3,124, for a grand total of 4,576 Arts and Sciences students. We make up 46 percent of the almost 10,000 undergraduates at UVM and are ready for a semester full of action. You may have heard that Dr. David V. Rosowsky, former Dean of Engineering at Rensselaer Polytechnic Institute, is our new Provost. Rosowsky has wasted no time putting into action a number of important initiatives, including the development of a new budget model for the university. The goal of the new "Incentive-Based Budget" model is the creation of clear incentives tied to academic quality and financial sustainability. I am optimistic that the new budgeting model will improve transparency, increase accountability, and empower the colleges and departments to accelerate the rate and impact of UVM's achievements.
At the college level, I am happy to report we are in the midst of organizing a process to develop a new "Strategic Action Plan." The plan will focus on three priorities: "Student Success"; "Attracting, Developing, and Retaining Outstanding Faculty"; and "Fostering a Welcoming and Nurturing Environment for All." Our goal is to have an actionable plan in place by the end of the spring 2014 semester that will allow us to support President Sullivan's Enhancing Quality and Affordability Strategic Action Plan. I would also like to highlight that the university is moving ahead with the Science, Technology, Engineering, and Mathematics (STEM) Initiative. The university seeks to construct a modern laboratory facility to accommodate the teaching and research needs of the College of Engineering and Mathematical Sciences, as well as of four departments in Arts and Sciences: Biology, Chemistry, Physics, and Psychology.
Finally, before I let you enjoy all the interesting and good news included in this September 2013 Enews issue, I will share a story that is important to me. One of the characteristics that sets UVM apart from other universities is the quality (excellence and values) of our faculty. When I was interviewing for my current position of Dean of CAS, it was made abundantly clear that the faculty of the college valued teaching and research equally—meaning that faculty did not put their scholarly and artistic pursuits ahead of or behind their teaching and mentoring responsibilities. Our faculty believe in and practice the scholar-teacher model, which in a nutshell consists of engaging students alongside in their pursuit of discovery and creative expression—the idea that scholarship and teaching are intrinsically connected, the idea that teaching and research are equally important and complementary. I embraced the scholar-teacher philosophy and sought ways to ensure these values continued to be centerpiece and guide our practices. Thanks to a generous gift from two UVM parents, Abbie and Bob Small of New Jersey, the Small Family Fund for Universal Design for Learning at UVM will substantially contribute to cover the training and course replacement costs of newly hired, tenure-track faculty in the College of Arts and Sciences. Starting this fall, nine junior faculty will receive a one-course release and join a "Learning Community of Scholars" to become adopters of sound and effective teaching practices. This program is unique, I believe a first, in higher education and fits perfectly with Arts and Sciences' emphasis on the scholar-teacher model. Thanks to the generosity and vision of the Smalls, hundreds of students will be impacted immediately—and thousands will benefit over the careers of these faculty.
I want to take the opportunity to thank the Smalls, and all of you. With your generous contributions and help, UVM and CAS continue to be the best choice destination for charismatic, college-bound students.
Stay tuned . . .