Welcome from Antonio Cepeda-Benito, Dean of UVM's College of Arts and Sciences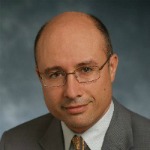 Dear Friends,
Hello and welcome! I am delighted and excited for the opportunity to serve the University of Vermont as Dean of the College of Arts and Sciences. I am also honored and humbled by the great responsibility and privilege of leading a world-class faculty of teachers and scholars devoted to educating future generations of discerning, creative, and socially responsible leaders.
The College of Arts and Sciences (a.k.a. the heart and soul of UVM) is home to 31 departments and degree programs led by more than 350 faculty and 100 dedicated staff working side by side to engage almost 5,500 undergraduate and graduate students. We also collaborate with faculty in other schools and colleges to create interdisciplinary teaching and research ventures that enhance our education and increase our potential for solving great world challenges. We are diverse, creative, and ambitious; we believe in equality, justice, and excellence; we trust the enriching power and utility of a liberal arts education.
As you may imagine, my first weeks on the job were occupied with studying and learning about the college, which I accomplished by meeting with the many people who make the university turn and come alive: UVM's faculty, students, staff, and alumni. This process, including the act of moving my family to Vermont from Texas, was tremendously rewarding thanks to the genuine warmth and generous support of all UVMers who have received us. I want to highlight my wonderful staff and also recognize the important role and labor of past interim dean, Joel Goldberg, who served the college with great distinction and continues to be a phenomenal asset to the college and the university. Thank you, Joel!
The future looks bright for UVM and the College of Arts and Sciences. We have a new president, Tom Sullivan, who is experienced, charismatic and a visionary leader. With him at the helm, I'm confident the university will continue to build its national and international reputation. The focus of my tenure will be to strengthen academic rigor, increase student learning and engagement, motivate and assist the faculty to aim higher and further raise their scholarly and educational impact, and preserve UVM's unique and uncompromising allegiance to both teaching and the generation and dissemination of knowledge and art. To achieve these goals I will ask the faculty to help me define and set measurable expectations, and prioritize resource allocations on the basis of current strength and promise. I will need to find new resources for the college and I'll need y'alls help!
Sincerely,
Antonio Cepeda-Benito