Welcome from Joel Goldberg, Interim Dean of UVM's College of Arts and Sciences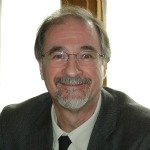 It is hard to believe that more than a month has passed since Commencement, but that is testimony to how busy it is during the "slow" summer season in the College! Let me try to catch you up with a small sampling of what keeps us busy and engaged both during the semester as well as after we have sent yet another graduating class out into the world to make their way.

New Faculty. We've completed searches for new tenure-track faculty in more than a half-dozen departments this year and, as a result, have an outstanding array of brilliant young scholar-teachers joining our departments of Anthropology, Art and Art History, Chemistry, Geography, German and Russian, Music, Philosophy, and Physics. In each case we were able to attract the very top candidates from broad and diverse applicant pools. This bodes well for next year's searches (for which we just received approval from the Provost) in Biology, Chemistry, English, Geography, Political Science, Psychology, and Religion. Check out our new faculty profiles later this summer and this issue's spotlight on the Department of German and Russian to learn more about our new faculty.

New Alumni. On Sunday, May 22nd we celebrated the graduation of our largest class ever, with more than 1200 Arts and Sciences students eligible to walk across the stage and be recognized for completing all requirements for their degrees. The wet spring and rainy weather leading up to Commencement weekend did little to dampen the spirits of our graduating students and their families and they were treated to an inspiring Commencement address at our indoor ceremony from our very own, internationally-renowned proverbs scholar, Professor of German, Wolfgang Mieder. This was not only our largest graduating class, but also an extraordinarily accomplished class, as was evident at our Honors Ceremony that filled Ira Allen Chapel on the Friday afternoon before Commencement. At that event, retiring Professor of Psychology, Susan Crockenberg, addressed those seniors being recognized for successfully completing their College Honors thesis projects, receiving departmental or program academic awards, and/or being inducted into Phi Beta Kappa.

New Students. We have an incoming class of more than 1400 first-time first-year students, most of whom our faculty and staff have worked with at one of six orientation sessions this month (the last of which ended on Monday, June 27th). While we will not have final statistics on the class of 2015 until mid-September, all indications are that this is an academically strong and diverse class and it has been exciting to see them get their first taste of UVM and enroll in their fall semester courses this month. In addition to these new students, we've been working with entering transfer students and will continue these efforts throughout the summer on a one-on-one basis for incoming students unable to make the trip during June to UVM for orientation.

At Commencement in May we saw our very first student graduate with a major in Neuroscience, so it was only fitting that I happened to sit next to one of our newest Neuroscience majors at lunch during our last Orientation session in June. This is what keeps us excited about what we do in the College, seeing new and fresh faces of entering students, beginning a process of exploration in which they will uncover (with the guidance of our faculty) new things about the world and themselves that will prepare them for the next phase of their lives. And through this process, we (both faculty and staff) see things a little differently as each student influences the ways in which we perceive the world. With appreciation to the contributions of our students, faculty and staff as we see another class of students go off into the world, and in anticipation of a new class of entering students with seemingly infinite potential, I wish you all a restful and productive summer!