Message from Eleanor M. Miller, Dean of UVM's College of Arts and Sciences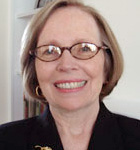 When I first arrived at UVM, I expressed my delight, having come from a College of Letters and Science, at being invited to lead a College of Arts and Sciences. My excitement stemmed from a lifetime immeasurably enriched by my exposure to the arts, but also from my belief about the central role of the arts in the civic and cultural life of a nation. I have yet to lose that initial sense of wonder at my good fortune.
With this issue of the University of Vermont's College of Arts and Sciences eNEWS, we turn from the focus of the last several issues, the natural sciences, to the focus of the next several, the fine arts. The College is immensely proud of the accomplishments of the faculty and students in the fine arts and the role that they play in enriching the cultural life of the campus and contributing to the superb liberal arts education students receive here at UVM. These artists/critics/teachers also link UVM to the local community and, indeed, to the international community via their scholarship, exhibits and performances, as well as through initiatives like the newly launched international faculty exchange between CAS and the Art College of Inner Mongolia University.
Over the past five years, the College has hired some amazing new faculty in fine arts, including jazz great, Ray Vega (whose new CD with Thomas Marriott, East-West Trumpet Summit, is currently the number one best-selling jazz recording in the country); moved to enrich the interdisciplinary curricular offerings in the fine arts; and begun to plan for a new collaboration with the College of Business Administration that would create a program designed to prepare students for careers in the exciting business of digital music. The College now boasts a minor in dance supported by two talented full-time faculty members in that area (Claire Byrne and Paul Besaw), and a new residential, integrated first-year experience in fine arts led by Department of Music faculty member Alex Stewart (http://www.uvm.edu/~cas/?Page=News&storyID=15414). A team of fine arts faculty from across the College offers this residentially-based program that seeks to impart to students, who don't necessarily intend to major in fine arts, an appreciation of the fine arts and the difference that they make in the world. During this time, too, the College has begun to sponsor a performance in the Lane Series and has continued its collaboration with the Flynn Center for the Performing Arts. Both of these initiatives give CAS music students special access to the musicians who have come to Burlington to perform. Last year the College also began to sponsor the Burlington Chamber Orchestra and to work with UVM's Fleming Museum Director Janie Cohen to build a close collaboration so that the Museum's space, collection and staff are fully utilized as teaching, performance and practicum resources. Finally, I should not fail to mention that, in collaboration with the College of Education and Social Services, faculty members in CAS continue to prepare future music and art teachers, many of whom remain in Vermont to teach after graduation.
We launch the celebration of the fine arts departments with an exploration of the activities of the Department of Theatre. Like all of the academic programs in the fine arts at UVM, the theatre program is, first and foremost, an integral part of a UVM education in the liberal arts. It is because of its singular focus on the liberal arts that the College offers the BA rather than the BFA in each fine arts area. That said, the program in theatre probably comes closest in its curriculum to that usually required for a BFA. The Theatre Department faculty feels that its mission is both to future practitioners and to future audience members and patrons. Every student cycles through courses in costuming, lighting, acting, scenery design, dramatic analysis, directing, and theatre history. In addition, students must choose among three areas of emphasis for additional coursework: performance, design/tech or theatre history/criticism. Students are also offered opportunities to take courses in playwriting, speech, debate and musical theatre, and, of course, to take related courses offered by the Departments of English and Romance Languages. Come summer, students have the opportunity to participate in the Department's Eurotheatre Program. In fact, theatre students and their faculty mentors have just returned this week from a trip to Italy where they were exposed to post-performance discussions, lectures, and theatre tours while also enjoying an array of performances. Finally, through the generosity of alumna Sally Weinstock, the Department is able to bring guest artists to campus to share their experiences with students. Most recently, Broadway casting director Merri Sugarman (Jersey Boys, Spamalot) made several visits to campus to talk to students about the process of auditioning.
Students are also fully engaged in various aspects of the Department of Theatre's performances under the tutelage of Department faculty. Many of these students are theatre majors or minors, but involvement in theatre productions is certainly not restricted to those students. In fact, a particularly heart-warming reunion of alumni involved in theatre while at UVM, on the occasion of Emeritus Professor Ed Feidner's death in 2008, resulted in a flurry of rehearsals by these former students, followed by some great performances (and some hilarious attempts to recover the performances of their youth) and an outpouring of testimonials by graduates to the incredibly positive impact of their experience of theatre on this campus (http://alumni.uvm.edu/vq/spring2009/theater.asp). This coming year the Department will mount performances of Cloud Nine, A Doll's House, Twelfth Night, and the perennial community favorite, The Toys Take Over Christmas. Like their predecessors Ed Feidner and Bill Schenk, the current Department faculty (http://www.uvm.edu/theatre/?Page=modereger.php) are much loved for their talent, high standards, supportiveness, and dedication. All accomplished professionals in their own right, they are an incredible amalgam of theatre experience, craft and wisdom. UVM is very much the richer for their presence.