Welcome from Joel Goldberg, Dean of UVM's College of Arts and Sciences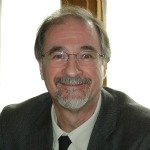 By now you have noticed that the picture attached to this part of our eNewsletter is significantly different from those in past issues – allow me to explain the change and introduce myself. On January 25th, Eleanor M. Miller stepped down from her position as Dean of the College of Arts and Sciences and I began my appointment as Interim Dean the following day. I want to open my comments, then, by thanking Dean Miller for leading the College for the past five and a half years with a passion for and devotion to strengthening our College's mission as the home of the Liberal Arts at UVM. Under her skillful direction, we've seen the College grow both in quality and in quantity, increasing our array of majors and minors (including Biochemistry, Chinese, Dance, Global Studies, Japanese, Linguistics and Neuroscience), introducing new areas of language instruction (Arabic and Portuguese), expanding our first-year programs, and hiring more than 100 new faculty who provide the foundation for the future direction of the College. Her commitment to supporting the scholarship and teaching of our faculty and the engagement of our students was unwavering and her vision for the future of the College an inspiration. Her insistence on active faculty involvement in governance and fair and equitable practices in the College remain as an ongoing part of her legacy. Not least of all, her respect and admiration for our faculty was matched only by their reciprocation of those feelings. We wish Ellie well as she transitions back to a faculty role and look forward to her continued contributions to the College as a full-time member of the Sociology Department next January.
I am honored to have been selected to serve the College as Interim Dean. I joined the Chemistry Department faculty at UVM in 1982 and have served the College as an Associate Dean since 2004, working very closely with Dean Miller throughout her entire deanship. I plan to carry on the implementation and development of the programs and policies she introduced as Dean, and to continue to strengthen the College until a permanent Dean is installed. With the assistance of an extraordinarily talented support staff in the Dean's Office, including Assistant Dean Patty Corcoran, Associate Dean Dan Krymkowski, and Linda Burnham (our Business Operations Manager) and the support of a remarkable cohort of Department and Program Chairs and Directors, I am excited about our work supporting our faculty and students. In addition, while Dan is on sabbatical leave next year, Professor John Burke (from Political Science) will be joining the team as Interim Associate Dean (in fact, John has agreed to begin helping us out this spring and early summer).
The search for a permanent Dean will begin later this spring; we expect that the process will take us into the spring of next year and we hope to have a new Dean on board by July 1, 2012. Until then, I am looking forward to getting to know you in my new role as Interim Dean and hope you will be in touch with questions, comments, stories about your time at UVM, or just to say "Hi"!