Ban on Bottled Water Spearheaded by CAS Students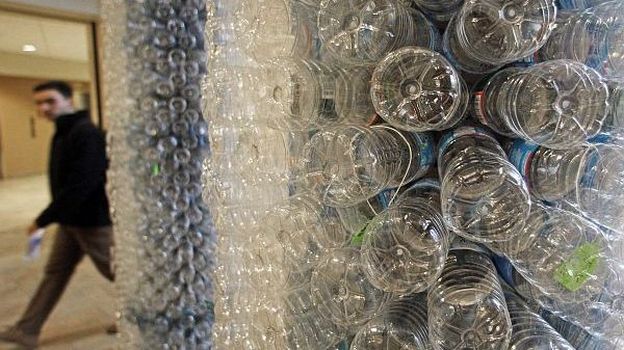 When the campus-wide effort to end bottled water sales at UVM began four years ago, it was spearheaded by the Vermont Students Toward Environmental Protection (VSTEP), a student-run, non-profit organization created in 1988 to expand UVM's recycling program and address environmental issues on Vermont campuses.
Marlee Baron '11, a VSTEP president, was among the initial group of students who wanted to address the bottled water issue and started planning "Bring Your Own Bottle" days and informational tabling events. Baron, a double major in environmental studies and Spanish who wrote her senior thesis on "Creating a Sustainable Beverage System at UVM," worked with Rubenstein School student Mikayla McDonald '10, to draft the bottled water resolutions that were eventually passed by the SGA.
Marlee, who lives in her hometown of Chicago and works for the Chicago Park District doing planning, outreach and volunteer recruitment around habitat restoration work and other natural resource projects, says that hearing the NPR report in January, "was a really exciting and strange experience. After an arduous struggle, it was affirming to have the significance of this achievement broadcast so widely: that as the first public university in the US to ban bottled water, UVM is making a loud statement to the beverage industry, as well as illuminating the path for other large institutions to follow the lead of a growing number of bottled-water free schools. At the same time, it was strange to not be on campus to hear reactions, see the infrastructural updates taken on by the university in replace of bottled water, and most importantly to celebrate with all of those dedicated students, faculty and staff who came together continuously to make this happen.
"Also I couldn't ignore the fact that while we can see this as an accomplishment, it should not be viewed as the end of the line. The elimination of bottled water was only one goal within a much broader Sustainable Beverage System vision which included measures to increase the social responsibility of beverage providers, increase the locality of beverages consumed, and make a much larger impact to waste reduction through eliminating as many single-use beverage containers as possible—not just bottles with water."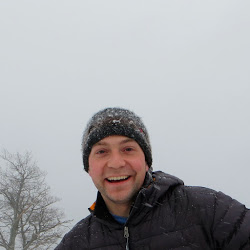 VSTEP's next president Greg Francese '12, a double major in political science and geography, also assisted in the effort by helping to collect more than 1,200 signatures from students in support of a resolution calling for a sustainable beverage system, surpassing the 10 percent requirement for an SGA resolution. Student efforts to reduce the usage of bottled water were already paying off as sales of flat, unflavored water dropped from 362,000 bottles in 2007 to 235,000 in 2010. The SGA formally voted to approve the end of bottled water sales in the fall of 2011.
Reflecting on his involvement in the ban, Greg says, "I'm still pretty proud of the work I was involved with at UVM—and certainly proud of UVM for going through with the ban. Also, I can't remember when I last bought bottled water."
Currently, Greg is a graduate student studying urban and regional planning at the University at Albany (SUNY). His concentration is in bicycle and pedestrian planning and his dream job would be working on the development of bicycle and pedestrian infrastructure for a city. He is also the City of Albany's sustainability intern, which means for the past four months he has been going around Albany documenting the location of every single bike rack. He will also be assisting in the development of criteria for safe streets for cyclists in Albany.
Read more about the history of the ban here and here; listen to the story on NPR.