CAS Faculty Updates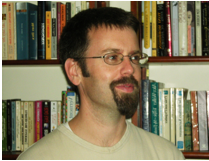 Sean L. Field, Associate Professor of History, has been awarded a residency fellowship at the Camargo Foundation in Cassis, France, for January to May 2010. During the fellowship period he will be finishing a book under contract with the University of Notre Dame Press, tentatively titled The Beguine, the Angel, and the Inquisitor: The Trial of Marguerite Porete and Guiard of Cressonessart. This writing fellowship and additional travel and research during Field's 2009-2010 sabbatical is also being funded through a UVM College of Arts and Sciences Faculty Research Award, a UVM Research Opportunities Grant, and a Franklin Grant from the American Philosophical Society.
http://www.camargofoundation.org
******
English Professor Philip Baruth has been receiving great reviews for his latest novel, The Brothers Boswell, which was released by Soho Press this past May. In a starred review from Publishers Weekly, the reviewer said "Baruth shows his versatility with this chilling literary thriller….the subtle way the author examines his character's twisted mind draws the reader in, as does the evocative prose." The Washington Post says, "The title characters are James Boswell, the celebrated biographer of Dr. Samuel Johnson, and his younger brother, John Boswell, who is insane and sets out to abduct and possibly kill both his brother and Johnson. If you're interested in Boswell and Johnson, or in 18th-century England, or in brilliant storytelling, The Brothers Boswell is not to be missed."
******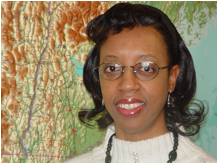 Lesley-Ann Dupigny-Giroux, Associate Professor in Geography, received word in June that her proposal to the National Science Foundation to establish a network of three universities to increase diversity in climate studies has been recommended for funding. She will be working with colleagues at two other institutions to recruit and mentor students of color in an effort to enhance diversity among students pursuing degrees at all levels (undergraduate and graduate) in the geosciences.
******
Political Science Professor Robert V. Bartlett has co-authored a new book titled Global Democracy and Sustainable Jurisprudence. Written with Walter Baber, the book explores the necessary characteristics of a meaningful global jurisprudence, a jurisprudence that would underpin international environmental law. Arguing that theories of political deliberation offer useful insights into the current "democratic deficit" in international law, and using this insight as a way to approach the problem of global environmental protection, they offer both a theoretical foundation and a realistic deliberative mechanism for creating effective transnational common law for the environment. In his review, Steven Vanderheiden, Department of Political Science, University of Colorado, Boulder, and author of Atmospheric Justice: Political Theory and Global Climate Change, says: "Global Democracy and Sustainable Jurisprudence succeeds in illuminating new insights in the theory and practice of democracy. This book makes an interesting, timely, and important contribution by linking abstract theory, empirical evidence, and suggestions for practical reform."
******
Kabir Tambar, Assistant Professor in the Department of Religion, was recently awarded first place in a research competition sponsored by a university in Istanbul (Sabanci University), for an essay he wrote, while he was a doctoral student at the University of Chicago, on pluralism in contemporary Turkey. He attended a ceremony for this award in Istanbul in May, and to his surprise a good deal of national Turkish media was present. His picture appeared in a number of national newspapers. However, rather than listing him as a doctoral student, the newspapers referred to him as a professor at the University of Vermont (Kabir believes they must have googled him for this information). In any case, the name of the University of Vermont appeared alongside his photo and his name, giving both Kabir and the university a solid five minutes of fame in Turkey.

For more information, here is a link to the Sabanci University website (in English) that describes the award:

http://www.sabanciuniv.edu/eng/?arastirma/sakip_sabanci_uluslararasi_arastirma_odulu/sakipsabanciodulu.html
******
Faculty and alumni from the Music Department stayed creative this past summer in a variety of local music concerts. Performing in the orchestra at the Mozart Festival concerts were artist teachers Anne Janson, flute; Nadine Carpenter, oboe; Steve Klimowski, clarinet; Heidi Soons, harp; alumni Chris Comstock and Caroline Cole, trombone; and retired faculty member Elizabeth Metcalfe, piano/harpsichord. Professor David Neiweem, Vincent Pelletier from the Language Resource Center, and alumni James Barickman, Gary Moreau, and Shyla Nelson were vocal soloists in Haydn's "Creation" and Gilbert and Sullivan's "Patience" - both conducted by Professor Emeritus William Metcalfe. Members of the chorus for these productions included Associate Professor Joseph Acquisto, and Professors Emeriti Philip Ambrose and William Lipke.