CAS Department Updates November 2013
English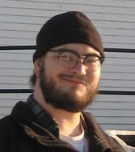 Isaac Cates, who teaches the department's popular classes on graphic novels, has edited and published two issues of Cartozia Tales, a collaborative cartoon series for kids. He writes: "It's been positively reviewed online by publications as diverse as The Hollywood Reporter and Scientific American, and I just received $40K through Kickstarter to fund the publication of the first ten issues." More information can be found here: http://cartozia.com/

Liz Fenton's essay, "Open Canons: Sacred History and American History in The Book of Mormon," will appear in J19: The Journal of Nineteenth-Century Americanists 1.2 (2013) next month.

John Gennari gave the keynote lecture at a jazz conference held at the Darmstadt Jazz Institute in Darmstadt, Germany. The lecture was titled "Remapping the Boundaries of Jazz: The Case of Jason Moran."

Emily Bernard organized a forum titled "Teaching the Zimmerman Trial" held on Friday, September 27, at UVM. Between 250-275 people attended, and 14 faculty from across CAS led 12 breakout sessions.

Jean Bessette won first place in a University of Pittsburgh Women's Studies competition for a paper about lesbian archives.

Tom Simone attended the Zurich Joyce Symposium in August, limited to twenty Joyce scholars representing thirteen countries, and his essay on Joyce and the neurology of reading will appear in the Joyce Studies Annual (2013).
Geography
Geographer Pablo Bose and anthropologist Teresa Mares are profiled in the Burlington Free Press for their work with immigrant populations in Vermont on issues of food security with an emphasis on how these groups maintain their cultural identity through the foods they grow and eat. Food traditions, as Mares says, are integral to maintaining a sense of home -- and a sense of belonging in a new country. Read the story…
German and Russian
Proverb expert Professor Wolfgang Mieder is consulted in an NPR article analyzing the phrase "to call a spade a spade." Mieder's case study, Call a Spade a Spade: From Classical Phrase to Racial Slur, explains the origins of the term and how its meaning shifted over time. He argues ultimately that "it is best to relinquish the old innocuous proverbial expression all together." Read the story…
History
Theodore Z. Weiss, President of the Holocaust Educational Foundation, announced that Frank Nicosia, Professor of History and the Raul Hilberg Distinguished Professor of Holocaust Studies, will be receiving the Distinguished Achievement Award in Holocaust Studies at their biennial meeting next November. Recognized for exceptional scholarship, devotion, and dedication to teaching in the field of Holocaust Studies, this is a major award in the field and richly deserved.
Associate Professor Frank Zelco has an important article on a piece of news that led BBC World News to publish it in the Guardian.
Lecturer Andy Buchanan has published American Grand Strategy in the Mediterranean During World War II with Cambridge University Press.

Associate Professor Felicia Kornbluh has been named to two prize committees: the Lerner-Scott Committee of the Organization of American Historians and the Cromwell Foundation Award Committee of the American Society for Legal History.

Associate Professor and Chair Paul Deslandes has been named the Executive Secretary of the North American Conference on British Studies.

Professor Steve Zdatny has been named the Executive Director of the Society for French Historical Studies.
Political Science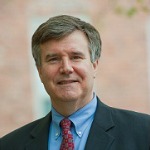 Political Science Professor and Saudi specialist Gregory F. Gause III provides his analysis for this NPR story on the recent diplomatic downturns between the United States and Saudi Arabia. The Saudis have been unusually vocal about their dissatisfaction with the U.S. government, particularly in regard to its actions (or lack thereof) in Syria. Iranian support of the Syrian regime of Bashar Al-Assad has made the conflict politically important to Saudi Arabia. "If the Saudis can bring about a regime change in Syria, it's a big blow to Iranian influence in the Arab world," Gause explains. Read and listen to the story…
Gause also offers his perspective in a Time magazine article about the latest Security Council elections in the United Nations. In a shocking move, Saudi Arabia rejected its election to the council. "It runs very much against their style in foreign policy, which tends to be more low key, less public, more working behind the scenes," he explains. Read the story…
Professor Jack Gierzynski, author of Harry Potter and the Millennials: Research Methods and the Politics of the Muggle Generation, is featured on a VPR episode examining the formation of political values in the millennial generation. The show discusses the effects of stories on young adult's political values, with particular emphasis on the J.K. Rowling series. Gierzynski argues that the near universally read books have had powerful effects on the youngest voting generation: "Our culture is dominated by storytelling… and there's an awful lot of politically relevant material in there." Listen…
Political Science Professor Garrison Nelson weighs in on a Huffington Post article chronicling the state of Vermont's plan for a universal healthcare program launch in 2017. "The key is demography," says Nelson, explaining that the conditions in Vermont are ideal for such an endeavor. Read the story…
Recent Faculty Publications and Lectures:
F. Gregory Gause III: Kings for All Seasons: How the Middle East's Monarchies Survived the Arab Spring, Brookings Doha Center Analysis Paper No. 8, September 2013: http://www.brookings.edu/~/media/research/files/papers/2013/09/24%20resilience%20arab%20monarchies%20gause/resilience%20arab%20monarchies_english.pdf
Walter F. Baber and Robert V. Bartlett: Juristic Democracy: A Deliberative Common Law Strategy for Earth System Governance. Earth System Governance Working Paper, No.27 2013. Lund, Sweden: Earth System Governance Project.
The Fall 2013 Dean's Lecture, "The Court Transformed: How It Happened and Why It Matters," was delivered again by Professor Garrison Nelson at Loyola-Baltimore on September 17 as the Constitution Day Lecture and was also presented as the Pi Sigma Alpha Lecture at Shippensburg University on October 21. Professor Nelson gave the keynote address to the October 15-16 Congress-to-Campus symposium at Rhode Island College in Providence. That talk was entitled "A Governing Crisis: When It Happened, How It Happened, and Why It Happened."

James Marsh Professors-at-Large Program hosted a lecture by Howard Dean, Former Governor of Vermont, "The First Global Generation and How They Are Changing Everything (At Least In Politics)," on November 12, 2013.
Psychology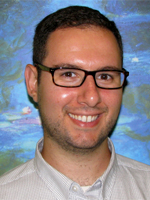 Psychology Professor Matthew Price offers an explanation to WCAX of the hair-raising impression created by beards, as recently employed with devastating effect by the Boston Red Sox. Pogonophobia, the fear of beards, is not a unique experience for only the St. Louis Cardinals. Like other phobias, Price says, it can be a deeply based aversion stemming from childhood, adding, however, that "having a beard doesn't necessarily guarantee victory." Watch and read the story...
Sociology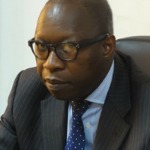 Associate Professor of Sociology Moustapha Diouf has been appointed as a special adviser to the Prime Minister of Senegal, and to an associated position of President of the Millenium Challenge Account (MCA) in Senegal. (The MCA is a U.S. funded $540 million foreign development project.) The position is both a great honor to Diouf and fits excellently with his career scholarly interest in global and African development. This comes at a time of democratic opening in Senegal; Diouf will be centrally involved in reform at a time of great hope and potential. The position will likely advance his research, and when he returns to UVM, bring a stock of fresh experience and expertise in African and global development to the department and the university, on the level of both teaching and research. Read more about this exciting news here.