CAS Department Updates November 2012
German and Russian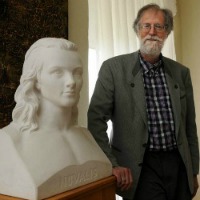 At the May 2012 meeting of the International Novalis Society at the birthplace of the poet in Oberwiederstedt, Germany, Professor Dennis Mahoney had the honor not only to give the keynote address, but also to be elected President. Novalis – the nom de plume for Friedrich von Hardenberg (1772-1801) was not only an ancestral title from the Middle Ages but also a sign of his aspiration to a "clearer of new ground" – has long been regarded as one of the principal figures not only of German, but also European Romanticism. For these same reasons, though, East German authorities had been about to demolish his ill-kept birthplace in the 1980s, until a local citizens' initiative prevented this; the founding of the society in 1992 was one of the first cultural expressions of a united Germany.
Mahoney, whose doctoral dissertation dealt with the combination of idealistic philosophy and science in what Novalis called a "poeticized nature," was first invited to speak in Oberwiederstedt in 1993. Since then he has taken part in three international symposia sponsored by the Society. Becoming its president – the first non-German to have been so chosen – is truly the highlight of his scholarly career.
Philosophy
Political Science
Romance Languages and Linguistics
Sociology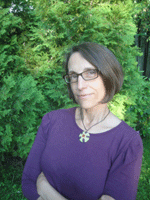 Professor Kathy Fox recently received a Fulbright Senior Scholar award to conduct research in New Zealand for the spring semester of 2013 while on sabbatical. Kathy will be doing qualitative research about New Zealand's prisoner reentry programs, including a comparison with a similar program in Vermont. She will also be researching their restorative justice programs, which are alternatives to traditional justice, that includes victims and community members in a reparative process.