CAS Department Updates February 2013
Art and Art History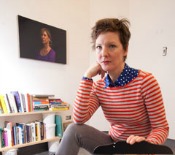 Seven Days for the art gallery of sorts that she is running in her UVM office: http://www.7dvt.com/2013profile-office-hours-gallery. From May 31 to August 4, she will have a solo exhibition at the Blaffer Art Museum, University of Houston, Houston, TX: "Pamela Fraser: The Fourth Dimension was Ha-Ha, in Other Words, That it is Laughter."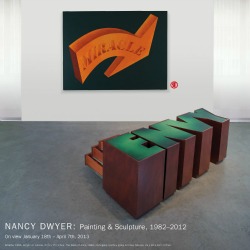 http://www.flcart.org/onview/

Economics
Elaine McCrate, an associate professor of economics, visits VPR's "Vermont Edition," defining middle class as a position of some economic security, albeit with a "tenuous" future due to rising college tuition. Listen...
In this "How We're Doing" piece for the Burlington Free Press, Associate Professor of Economics Arthur Woolf writes that Black Friday sales indicate the amount of holiday shopping merchants can expect -- though profits are not extreme, this year is slightly up from last year. Read the story at BurlingtonFreePress.com...Woolf also contributed "The Ebb and Flows of Vermont Voter Turnout," "How do Vermonters Heat Their Homes?" and "Rising Vermont Unemployment Shouldn't Last."
English
Professor Dan Fogel's book Precipice or Crossroads? (co-edited with Bess Malson-Huddle) was released this past summer and included two pieces by him: a lengthy introduction and a chapter on the role of the arts and humanities in public research universities. Fogel was actively involved in the eponymous symposium, the concluding two sessions of which have been broadcast nationally (and repeatedly) by C-SPAN.

Lecturer Elaine Harrington has been providing commentaries, usually one commentary each month, for Vermont Public Radio (VPR). The topics sometimes include UVM, such as a recent one on national recognition for the Cynic: http://www.vpr.net/episode/54933/harrington-student-journalism/. (She also brought her ENGS 50 students to VPR for a field trip, the week after they had written commentaries in VPR style.) Several students have gone on to great internships there, and even employment after graduation.

Professor Tony Magistrale has been invited by the Literature Department at Pontificia Universidad Católica de Chile in Santiago, Chile, to deliver three lectures about Edgar Allen Poe. While there he will also be meeting with faculty, students, and advising graduate students who are writing their dissertations on nineteenth-century American literature.
Professor Major Jackson has been working on a variety of projects. A few are listed below, along with a recent award.
Publications: Countee Cullen: Collected Poems: (American Poets Project #32), edited by Major Jackson (Library of America, 2013)
http://www.amazon.com/Countee-Cullen-Collected-American-Project/dp/1598530836

Inclusion in the following anthologies:

Best of the Best American Poetry: 1988-2012, edited by Robert Pinsky and David Lehman, Scribners, 2013: "Urban Renewal XVII."

New World Poets – Nuovi Nuovissimi Mondi, edited by Maria Cristina Biggio and Susan Stewart, Raffalli Press (Italy), 2012: "Letter to Brooks: Spring Garden," "Indian Song," and "Urban Renewal ix."

Chorus: A Literary Mixtape, edited by Saul Williams, Dufflyn Lammers, and Aja Monet, MTV Books, 2012: "Sierra Nevada."

A Face to Meet the Faces: An Anthology of Contemporary Persona Poems edited by Stacey Lynn Brown and Oliver de la Paz, University of Akron Press, 2012: "Leaving Saturn."

Angles of Ascent: A Norton Anthology of Contemporary African American Poetry, edited by Charles Rowell, Norton, 2013: "Don Pullen at the Zanzibar Blue Jazz Café," "Some Kind of Crazy," "Urban Renewal viii: Block Party," "Urban Renewal xvi," and "Urban Renewal xxi."

Awards/Recognition: Emily Clark Balch Prize for Poetry (Annual award given for the best writing to appear in the Virginia Quarterly Review)
http://www.vqronline.org/blog/2012/12/18/vqr-best-writing/#.UQAwIPLheSo
Geology
Sometime this winter a batch of panels with maps will be assembled upright on the polished granite floor of the Perkin's Museum of Geology at the University of Vermont. The map, the result of years of work by dozens of geologists, shows the location and types of bedrock, some formed 1.4 billion years ago, across the state. Read more.

German and Russian
This semester the department has a visiting Fulbright scholar, Dr. Primus-Heinz Kucher, who is teaching a German course called "Imagining America/USA in Austrian Literature and Culture in the 19th and 20th Century."
German professor Wolfgang Mieder has been recognized by two international organizations for his scholarship. Most recently, the US-based international learned society for the field of folklore studies, the American Folklore Society, has bestowed Wolfgang with its highest award for scholarship, the AFS Lifetime Scholarly Achievement Award. Last fall, Wolfgang was also awarded the European Fairy Tale Prize ,the most prestigious award in fairy tale scholarship. It involves a stipend of $5,000. Wolfgang was honored with this award in Germany on September 13, 2012.
Global and Regional Studies
The Global and Regional Studies Program is pleased to announce Professor Denise Youngblood as the recipient of the 2013 Robert V. Daniels Award for Outstanding Contributions to the Field of International Studies.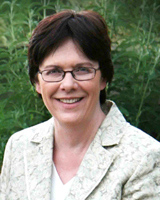 Denise Youngblood has been a pillar of research and teaching in international studies at the University of Vermont since her arrival in 1988, especially in the area of Russian and Eastern European Studies. A renowned historian of Russian cinema, whose publications include six monographs and numerous book chapters and articles, she has also served on the editorial boards of prestigious journals, including the Historical Journal of Film, Radio & Television; Russian Life, and Slavic Review. During her career at UVM, she has also served in high administrative posts, as chair of the History Department and Vice Provost for Faculty and Academic Affairs. Denise is known among her many admiring students as one of the hardest--and best--teachers they've ever had, and in recognition of her teaching success, she has been a recipient of the Kroepsch-Maurice Award for Excellence in Teaching.
A reception will be held in her honor on Thursday, May 2, 2013 at 2:00 p.m. in the John Dewey Lounge, Old Mill. The public is invited to the reception.

Established in 2004 in honor of Professor Emeritus of History Robert V. "Bill" Daniels, the award celebrates the achievements of UVM's most distinguished scholars and teachers of international studies. Previous recipients include Professor Emeritus of History Robert V. Daniels (2004), Professor Emeritus of History William Metcalfe (2005), Professor Emeritus of Economics Abbas Alnasrawi (2006), Professor Emeritus of History Peter Seybolt (2007), Professor Emeritus of French André Senécal (2008), Professor of Russian Kevin McKenna (2009), Professor Emeritus of Political Science George Moyser (2010), Research Professor Emeritus Juefei Wang (2011); and Professor of German and Folklore Wolfgang Mieder (2012).
Philosophy
Four philosophy faculty members will be participating in the meeting of the Pacific Division of the American Philosophical Association this March in San Francisco. Associate Professor and Interim Chair Louis deRosset will give a talk entitled "Analyticity and Ontology" on March 28; Associate Professor Mark Moyer will present a paper entitled "Common Sense Ontology" on March 30; Professor Terence Cuneo will give a talk entitled "Comments on 'The Role of Sympathy in Reid's Action Theory'" on March 29; and Assistant Professor Tyler Doggett will comment on a paper about learning from imagining on March 27.
Assistant Professor Riin Sirkel gave a talk titled "Harmonization in Action: Philoponus and Ammonius on the Priority of Substances" (commentator Fay Edwards, Washington University in St. Louis) at the Western University Workshop on Ancient Epistemology, which was held at Western University (Ontario, Canada), October 13-14, 2012. She also presented at the Dartmouth-UVM Conference, which took place at the University of Vermont, November 3, 2012. Her talk was titled "Ontological Priority and Interdependence in Aristotle's Categories" (commentator Christie Thomas, Dartmouth College). She most recently presented a paper "Essentialism in Aristotle's Topics" at the Ancient Philosophy Workshop at Dartmouth College, February 16-17.
Political Science
Professor Robert Bartlett was the fall semester 2012 Dean's Lecturer in the College. He delivered his lecture on "Sustainable Environment, Sustainable Democracy, Sustainable Politics" on October 3, 2012.
Professor Frank Bryan delivered the prestigious Learned Hand Lecture on "Court Appointments and Political Change" at the Annual Meeting of the U.S. Court of Appeals Second Circuit Judicial Council Committee. The Second Circuit's Judicial Council held its 2012 meeting in Rutland, Vermont on October 4.
The National Journal interviews political scientist John P. Burke, a scholar of presidential transitions and author of the study "Planning a Second Term: Challenges Continue." Burke warns that a president must choose second-term advisors carefully, "because we've seen a lot of second-term presidencies unravel because of various scandals." Read the story at NationalJournal.com...

Political scientist Gregory Gause, an authority on the Middle East, talks to Public Radio International's "The World" about King Abdullah's sudden appointment of Prince Mohammed bin Nayef as interior minister, considered an unusual maneuver in "the complex political chess game" the Saudi royal family appears to be engaged in. Read the story at The World.org... Gause also co-authored "Resilient Royals: How Arab Monarchies Hang On," in the October 2012 issue of Journal of Democracy (http://www.journalofdemocracy.org/article/resilient-royals-how-arab-monarchies-hang).
Professor Jack Gierzynski has collaborated with a number of his students on two papers they will present at the upcoming meeting of the Midwest Political Science Association in April 2013 in Chicago: "The Effects of Science Fiction on Attitudes about the Military, Science, and Diversity," with Evan McDaniel, Michael Gibson and Alex Rosenblatt; and "Skepticism or Cynicism: Attitudinal Impacts of The Daily Show and The Colbert Report on Young Americans," with Will Andreycak.
Associate Professor Deborah Lynn Guber published "A Cooling Climate for Change? Party Polarization and the Politics of Global Warming," in the January 2013 issue of American Behavioral Scientist (http://abs.sagepub.com/content/57/1/93.full.pdf+html).
Professor Garrison Nelson was interviewed by The New York Times' "Five Thirty Eight" blog on Vermont politics in the lead-up to the Presidential election, on October 1, 2012 (http://fivethirtyeight.blogs.nytimes.com/2012/10/01/new-vermont-is-liberal-but-old-vermont-is-still-there/).
Among other editorials for GulfNews.com, political scientist Gordon Robison argues conspiracy theories linking the Libya consulate's death with Petraeus's affair are publicized because of counterproductive political motivations to criticize the current administration for the Benghazi assassination. Read the story at GulfNews.com...
Professor Alex Zakaras discussed Thoreau's famous 1849 essay "Civil Disobedience" on Wisconsin Public Radio's "The Kathleen Dunn Show" on December 19, 2012 (http://wpr.org/kathleendunn/index.cfm?strDirection=Prev&dteShowDate=2012-12-19%2022%3A00%3A00.0). Zakaras's article, "A Liberal Pluralism: Isaiah Berlin and John Stuart Mill," was in the December 2013 issue of Review of Politics. It has now been posted on line at: http://journals.cambridge.org/action/displayAbstract?fromPage=online&aid=8826295&fulltextType=RA&fileId=S0034670512001325.

Psychology
The American Psychological Association has published an interview on Associate Professor Kelly Rohan and her research team's winter depression studies that was released on February 6. The interview can be found here.
Romance Languages and Linguistics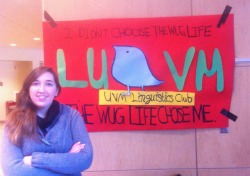 Cristina Mazzoni published an article in the Fall 2012 issue of Children's Literature Association Quarterly, titled "Treasure to Trash, Trash to Treasure: On Dolls and Waste in Italian Children's Literature." Mazzoni's article was the inspiration for the cover art of the journal's issue, pictured.