CAS Department Updates for June 2012
News from the Dean's office
Two of the four 2012 Kroepsch-Maurice Excellence in Teaching Award winners are from CAS:

Lisa Holmes, Associate Professor, Political Science. Professor Holmes specializes in judicial politics, constitutional law, gender and law, and American politics. Her research focuses on various issues surrounding the politics of appointing federal and state court judges. Her recent work on how presidents use judicial nominees to court favor with their partisan supporters and interested groups has been published in Presidential Studies Quarterly, American Politics Research, and the Drake Law Review. Her current project examines the implications of politicized appointment politics on the careers and attitudes of judicial nominees.
Angela Patten, Lecturer, English. Ms. Patten, who was recently promoted to Senior Lecturer effective this fall, teaches creative writing and expository writing. Her poems have appeared in several anthologies: Cudovista Usta (Marvellous Mouth), Drustvo Apokalipsa (Slovenia); Salmon: A Journey in Poetry, 1981-2007, The White Page/An Bhileog Bhan: Twentieth Century Irish Women Poets, and Onion River: Six Vermont Poets; and in literary journals: The Literary Review; Prairie Schooner; Michigan Quarterly Review; Poetry Ireland Review; Calyx, Full Circle Journal, and others.
Anthropology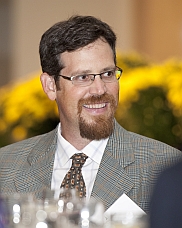 During the 209th Commencment ceremony, the UVM Alumni Association presented the annual George V. Kidder Outstanding Faculty Award for excellence in teaching to Luis Vivanco, Associate Professor of Anthropology and Director of Global and Regional Studies. Vivanco is a cultural anthropologist, and Founding Director of UVM's Global Studies Program. He holds an A.B. in Religion from Dartmouth College (1991), and M.A. (1995) and Ph.D. (1999) degrees in Cultural Anthropology from Princeton University. He came to UVM in 1997 as a New England Board of Higher Education Dissertation Write-up Fellow, and began as Assistant Professor in 1999. In 2005, he was awarded tenure and promoted to Associate Professor. Vivanco's scholarship, based in Costa Rica, Mexico and the U.S., focuses on understanding the cultural and political aspects of environmental change through social movements. Read more about Professor Vivanco's scholarship and achievements.
Art and Art History
Salon features a Q & A with Anthony Grudin, Assistant Professor of Art and Art History, on his interest in the early work of Andy Warhol, which he believes is far more complex and calculated than earlier scholars had assumed it to be. "Warhol," Grudin says, "is interested in mass culture's own challenges and frustrations: the ways in which it produces desire and frustration in its audiences, and the ways in which it encourages that audience to participate in the production and reproduction of culture." Read the story at Salon.com...
Biology
A new study led by biologist Lori Stevens and published in the journal Emerging Infectious Diseases, suggests that Chagas disease, a parasitic infection that occurs mostly in Latin America, could be less rare in the U.S. than previously estimated. Stevens and her colleagues collected DNA from the blood of 13 triatomine bugs -- the insects that carry the parasite -- found in Arizona and Southern California. Five of the bugs had fed on human blood, though none were carrying the parasite. The findings indicate, Stevens says, a large amount of feeding on humans and the potential for cases of Chagas in people that haven't yet been detected. Read the story at MyHealthNews.com...
Debate
The Vermont State Legislature honored UVM's Lawrence Debate Union earlier this month with a joint resolution citing the "competitive accomplishments" and the "international educational outreach" of the team.

The resolution praises the LDU, directed by Professor Alfred "Tuna" Snider, for having "distinguished itself among collegiate debate programs by earning an astounding International Debate Education Association global ranking of seven, immediately behind Oxford and Cambridge Universities in Great Britain and surpassing Harvard and Stanford."

In addition, it reports on the team's success at this year's U.S. Universities Debate championships in Oregon, where "three UVM debaters — Paul Gross (sixth), Jessica Bullock (seventh), and Drew Adamczyk (ninth) — were ranked among the top ten debaters in the United States, and no other competing school matched this feat." Read the full text of the resolution.

Global and Regional Studies
The Global and Regional Studies Program is happy to announce that 14 students were inducted into the Sigma Iota Rho Honor Society for International Studies for 2012. SIR Honor Society students are recognized for excellence in academics as well as service to the community in their chosen field of study. The following students were inducted on May 3, 2012 and are listed below by name and major:
Callan Barrett, Latin American Studies
Addie Chris, Global Studies
Anne Cleary, Global Studies
Allison Coppola, Global Studies
Samantha Dipietro, Asian Studies
Kalle Fjeld, Global Studies
Alessandra Hodulik, European Studies
Rohan Jesudason, Global Studies
William Liew, Asian Studies
Jessica Murray, Global Studies
Emily Myhre, Global Studies
Ariel Robbins, European Studies
Emma Sector, Global Studies
Stephanie Shaw, Asian Studies
Lauren Shimelman, Global Studies
History
Sean L. Field, Associate Professor of History, has published a new book titled The Beguine, the Angel, and the Inquisitor: The Trials of Marguerite Porete and Guiard of Cressonessart. This is the first book-length study of the most famous heresy trials of the Middle Ages against Marguerite Porete, her book The Mirror of Simple Souls, and her supporter Guiard of Cressonessart.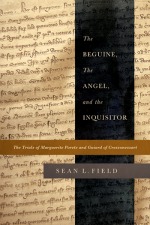 "With The Beguine, the Angel, and the Inquisitor Sean Field has confirmed his place as one of the best scholars now working on French history in the High Middle Ages," says William Chester Jordan, Princeton University. Jordan goes on to say, "[Field's] skill as a reader and translator of unpublished texts, the precision and good sense of his arguments, and the meticulous care with which he integrates the scattered insights gleaned from his predecessors' work, while also ferreting out and correcting their errors where necessary, make this one of the most important recent books in medieval studies."
Sean Field is the editor and translator of The Writings of Agnes of Harcourt: The Life of Isabelle of France and the Letter on Louis IX and Longchamp (2003) and author of Isabelle of France: Capetian Sanctity and Franciscan Identity in the Thirteenth Century (2006), both published by the University of Notre Dame Press.
Read more about The Beguine, the Angel, and the Inquisitor at http://undpress.nd.edu/book/P01531
Music
Music Associate Professor Patricia Julien and her jazz quartet, the Patricia Julien Project, will be appearing in June at the following locations:
Friday, June 22, 8:00-10:00 PM, On The Rise Bakery, 39 Esplanade, Richmond Vt.
Queen City Bossa!
For more information: http://ontherisebakery.net/

Tuesday, June 26, 7:00-10:00 PM, Red Square, 136 Church St., Burlington Vt.
The Patricia Julien Project!
Red Square is a huge supporter of local music and there is nothing better than their outdoor stage on a lovely evening.
For more info: http://www.redsquarevt.com/
Philosophy
Associate Professor Louis deRosset took up a visiting fellowship at the Centre for Consciousness at the Australian National University in Canberra, Australia this April, May, and June. While at the ANU, he gave a paper entitled "Analyticity and Ontology." He gave another version of the same paper at a conference entitled "Art and Metaphysics" at Lingnan University in Hong Kong in mid-May. He has also published a commentary on David Lewis's seminal On the Plurality of Worlds in Humana.Mente, and has had "Possible Worlds for Modal Primitivists" accepted at the Journal of Philosophical Logic.
This fall, deRosset will step in as acting chair of the department for 2012-13 academic year while Associate Professor Don Loeb takes a much anticipated sabbatical to work on Moral Realism: For and Against, with colleague Professor Terence Cuneo. Professor deRosset, a metaphysician, looks forward to tackling the slightly more concrete but no less exotic world of academic administration.
**********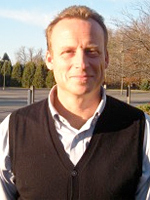 Within the last 30 years, work in philosophy of religion has blossomed, producing important new treatments of subjects such as the epistemology of religious belief, the problem of evil, philosophical theology, and the role of religious reasons in public political debate. While much of this work has concerned the nature and justification of religious belief, relatively little of it has concerned the nature and significance of religious practice. Terence Cuneo (pictured at left) has received a $61,000 grant from the John Templeton Foundation to work on the ethical dimensions of religious practice. Cuneo's project, "Being for the Good: Essays on Liturgy and Character," is to investigate the ethical dimensions of the liturgical practices of Eastern Orthodox Christianity, exploring the ways in which these practices articulate a particular ethical vision and how participation in them can shape the ethical and religious sensibilities of its participants. Of particular interest to Cuneo is the ethical importance of engaging in regular, corporate, ritualized religious activity – why it is that engaging in activity of this sort can provide important and perhaps unique ways for people to "be for the good." Cuneo's grant is being administered by The Character Project, which is an organization funded by the Templeton Foundation and led by philosopher Christian Miller of Wake Forest University. The Character Project is using its 3.67 million dollar grant from Templeton to fund work done by psychologists, philosophers, and theologians on the nature and explanatory value of character and its components.
Romance Languages and Linguistics
The Linguistics Program celebrated its first graduating class this year! Four students graduated with a B.A. in linguistics: Alana Crocker, Amy Goodnough, Eliza Prescott, and Margaret Rapaport. The linguistics major and program were approved in May, 2011 by the Board of Trustees, began in the fall of 2011 and are housed in the Department of Romance Languages and Linguistics. Congratulations, graduates!
**********
An article in English from the prominent Spanish daily El País on the little-known yet crucial role of women in the conquest of the Americas features the research of Professor of Spanish, Juan Maura. Juan works on early Iberian world voyages narratives. He has published material on the explorer Cabeza de Vaca, Spanish women in the conquest of the Americas, the Black Legend, etc. Presently he is working on Spanish and Portuguese presence in Canada before the arrival of Jacques Cartier. Juan's work mostly consists of archival research, transcription, analysis, and interpretation of sixteenth-century documents and cartography connected with this area.
Theatre
The Theatre department brings Pulitzer Prize-winning playwright Paula Vogel to campus to be the keynote speaker at a symposium on women in theatre on September 29. The department's production of Ms. Vogel's play, How I Learned to Drive, will also be in performance that weekend.
Ms. Vogel currently teaches at the Yale School of Drama after working for 24 years as the director of playwriting programs at Brown University. During her time there, she was a mentor to many playwrights who went on to acclaim, including Sarah Ruhl, Nilo Cruz, Adam Bock, and Lynn Nottage.
The schedule of events for the symposium on Saturday, September 29 includes:
1:00 PM "Women in Theatre: Transcending Barriers" ~ Panel Discussion in the Royall Tyler Theatre
3:00 PM Reception
4:00 PM Keynote Speech by Paula Vogel
7:30 PM Performance - How I Learned to Drive
Watch for additional updates on the Theatre department website later this summer. The symposium is free and open to the public.
Women's and Gender Studies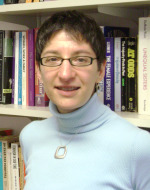 Felicia Kornbluh, Associate Professor of History and Director of the Women's and Gender Studies Program, was recently appointed by the Speaker of the Vermont House of Representatives to be a member of the VT Commission on Women. Selected by multiple appointing authorities, Commissioners come from all parts of the state and across the political spectrum. Commissioners bring multiple perspectives to decision-making: as women with family responsibilities, as workers often in the lowest paying jobs, as employers and business owners. The Commission is a deliberative body, and decisions are adopted by majority vote. Kornbluh, pictured at left, has been serving as a member of its advisory board for over a year, but will now have voting privileges. Kornbluh says, "I am honored by the recognition for me and the Women's and Gender Studies Program at UVM."