CAS Department Updates for June 2011
News from the Dean's office
College of Arts and Sciences Promotion Announcement Spring 2011

Interim Dean Joel Goldberg was pleased to announce the names of the faculty members in the College of Arts and Sciences who have just been tenured and/or promoted. The work of these faculty members is testimony to the very high standards set in the College. Their records of scholarly and creative accomplishments, their success as teachers, and their contributions to their professions, the University, the College, and the community are impressive indeed.

Faculty members newly promoted to the rank of "full" are given the opportunity to share with the university community a single piece of their research or an overview of their research with the goal of communicating a sense of the excitement of the intellectual problems that have energized their careers. Goldberg looks forward to continuing the tradition of the CAS Full Professor Lecture Series, which was established in fall 2007, in the coming year.

Promotion to Professor

Greg Bottoms, English
Daniel Krymkowski, Sociology
Valerie Rohy, English
Cameron Wesson, Anthropology
Promotion to Associate Professor with Tenure

Matthias Brewer, Chemistry
John Crock, Anthropology
Louis de Rosset, Philosophy
Alec Ewald, Political Science
Ignacio Lopez-Vicuna, Romance Languages
Sarah Nilsen, English
Kurt Pickett, Biology
Gregory Ramos, Theatre
Alex Zakaras, Political Science

Promotion to Senior Lecturer

Sarah Turner, English
Dean's Lecture Award for 2011-2012
Professor William Mierse, Department of Art and Art History, and Professor Mark D. Usher, Department of Classics, have been selected as the two recipients of the Dean's Lecture Award for 2011-12. This was the judgment of the Dean's Lecture Award Committee: Professors Eugene Delay, Ignacio Lopez-Vicuna, Patricia Riley, and Martha Thomas. The committee members were impressed by how well the accomplishments of both professors fit the requirements of the award: excellence in scholarship combined with the ability to translate it into stimulating teaching. Each recipient of the Dean's Lecture Award will receive $1,000 in research support. Exact dates and lecture topic for each professor will be announced in the fall.
APLE Summer Stipend Recipients
The 2011 APLE Summer recipients were recently chosen and will be awarded funding from the Dean's office to work on summer research projects. This year's recipients are Kathryn Daly and Stephanie Young. APLE Summer Stipends provide a summer salary of $3,000 for undergraduate students. Typically two stipends are awarded each year.
Kathryn's research project titled, Developing a 500-year time series for Moosehead Lake, Maine using dendrochronological techniques, will allow her to spend her summer developing a 300-year "floating" tree-ring chronology from logs salvaged off the bottom of Moosehead Lake, Maine and developing a 200-300 year "live" tree-ring chronology from live trees sampled in the same vicinity. She will then integrate (crossdating) the "floating" and "live" chronologies to develop a 500-year master chronology.
Stephanie's research project is titled Searching for Core Emission in Classical Double Conal Pulsars. She will spend her summer examining pulsars which are extremely dense, rapidly rotating neutron stars with strong magnetic fields that emit beams of radiation. In her previous research Stephanie successfully identified a weak core emission component in certain pulsars, where only conal emission had previously been known. This summer she will be developing new techniques and computer methods to reliably identify weak emissions. This software development will be key to further research since no one has looked at pulsars this way before. Stephanie will be submitting her results for publication in Monthly Notices of the Royal Astronomical Society by the end of the summer.
News from the Department of Biology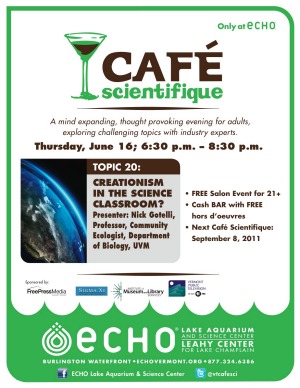 Biology Professor Nick Gotelli spoke at the Echo Lake Aquarium and Science Center on the Burlington Waterfront on June 16 from 6:30 -8:30 p.m. Nick's lecture was part of the ongoing Cafe Scientific series and his topic was "Creationism in the Science Classroom?"
News from the Department of English
Philip Baruth's first novel The Millennium Shows (1994) -- which sold only a handful of copies but which did very accurately predict the death of Jerry Garcia in 1995 -- will be brought out in a new edition by Kearney Street Books, a San Francisco publisher with a soft spot for work related to The Grateful Dead.

Greg Bottoms' fifth book Swallowing the Past: Scenes from the Postmodern South, a collection of creative nonfiction essays and a travel novella, will be published next fall by Texas Review Press, a member of the Texas A&M consortium of University Presses. Five of his short creative nonfiction narratives appear in the new anthology The Inevitable: Contemporary Writers Face Death, published by W.W. Norton and including other writers such as Annie Dillard, Mark Doty, and Geoff Dyer.
Deb Ellis looks forward to taking advantage of a one-month residency in June at the Vermont Studio Center in Johnson, Vermont. She hopes to finish her film. In her spare time, she has been working hard to make sure the Vermont International Film Festival survives, and more importantly, thrives. She also is involved in exploring creating a fund that will offer grants to Vermont filmmakers.
Liz Fenton's book Religious Liberties: Anti-Catholicism and Liberal Democracy in Nineteenth-Century U.S. Literature and Culture (Oxford University Press) was recently released.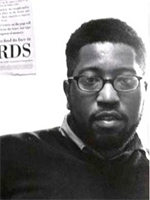 Major Jackson's collection of poetry Holding Company (W.W. Norton: 2010) was recently reviewed in an issue of The Hudson Review. This spring he presented poetry readings at Franklin and Marshall College, New York University, Drexel University, Hobart and William Smith Colleges, Ithaca College, Bates College, University of Houston, Princeton University, Oregon State University, University of Missouri, Seattle Arts and Lectures, and the Fine Arts Work Center in Provincetown, MA. Three poems published last year in the online journal At Length will be published this spring in Best American Poetry 2011 edited by Kevin Young (Scribners, 2011). In January, he attended the Associated Writing Programs Conference, where he participated in panel discussions on the late poet Ai as well as on PEN America Center's Freedom to Write program, which works to defend free expression globally. His son Langston is a freshman in the School of Business at University of Vermont.
Kat Klemen's short story "Sifting Stones" won first place in the Scratch Short Fiction Contest, which included a cash prize and publication in the online journal Scratch as well as the annual Scratch Anthology. She presented a paper and served as a facilitator for the Poetry session of the Pedagogy Forum at the 2010 Associated Writing Programs Conference. Although unable to attend this year's conference, her paper "From Jesus to Spaghetti: Finding the 'Truth' in the Random" was accepted into the Pedagogy Forum. She also has been doing some community outreach. In particular, this past fall, she gave a guest lecture/workshop for the Integrated Arts Academy PTO on writing Haiku. In January and February, Kat also worked with a group of IAA fourth graders in writing and performing a skit about composting, where she played the role of The Compost Diva, trying to keep food from going to "The Wasteland." In the fall, she participated in the First Annual Night of International Poetry.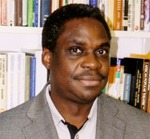 Lokangaka Losambe, Frederick M. and Fannie C.P. Corse Professor of English, assumed the presidency of the African Literature Association (ALA) at its annual convention held at Ohio University, Athens, on April 13-17, 2011. His presidential address was titled "The Future of African Literature in the U.S. Academia." Professor Losambe's co-edited volume of essays, Literature, the Visual Arts and Globalization in Africa and Its Diaspora, has just been published by Africa World Press.
News from the Department of Political Science
In an article for the Council on Foreign Relation's Foreign Affairs, political science professor and Middle East expert Gregory Gause explains the complex circumstances which set Saudi Arabia apart from other Arab states that have faced large-scale public protests -- and why they are not completely immune in the future. Read the article at ForeignAffairs.com... Professor Gause also contributed an opinion piece to Bloomberg about U.S. intervention in Libya and other Arab states. As a prominent expert on the Middle East, Gause has offered his expertise for recent articles in the Financial Times, the New York Times and the Chicago Tribune. Read the Bloomberg story...
*****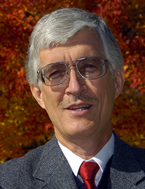 Professor Robert V. Bartlett and his co-author, Professor Walter F. Baber of California State University-Long Beach, have been awarded the International Studies Association's International Ethics Section Book Prize for 2011 for their book, Global Democracy and Sustainable Jurisprudence: Deliberative Environmental Law. There will be a special roundtable at the 2011 ISA on the book. Bob will receive a plaque and the princely sum of $100 (all for him; Baber gets his own $100). Here is the "money quote" from the notification e-mail from the chair of the prize committee:

"As the chair of the committee, I must say I found your book to be an outstanding example of cross disciplinary normative theorizing. You do an excellent job of both addressing the "democracy gap" in international law and also focusing on global environmental issues in an insightful and interesting way. I learned a great deal from it, and, in light of my own research on global constitutionalism, it was an excellent example of how to see an evolving global legal and political structure that is both ideal and yet grounded in current political realities."

Robert also presented a research paper, co-authored with Walter F. Baber, "Improving and Reforming Global Environmental Governance: Juristic Democracy Crystalized," at the annual convention of the International Studies Association, Montreal, Quebec, Canada, March 19, 2011.
*****
Professor Alex Zakaras was in Beijing over spring break presenting a paper at the International Symposium on Isaiah Berlin and Contemporary China. The conference was held at Tsinghua University from March 9-12. It brought together eight Western scholars and eight Chinese scholars who study Isaiah Berlin.
*****
Professor Anthony Gierzynski published his newest book, Saving American Elections: A Diagnosis and Prescription for a Healthier Democracy, this past May with Cambria Press. His WCAX interview regarding the book can be found here: http://www.wcax.com/story/14671423/whats-behind-low-voter-turnout.

*****

Professor Jan Feldman published her latest book, Citizenship, Faith, & Feminism...Jewish and Muslim Women Reclaim Their Rights, this past April with Brandeis University Press.

*****

Garrison Nelson stayed busy this past semester presenting "The Game Changer: How Barack Obama Transformed Campaigning and Governing," at the President's Day Address at Northeastern University, Boston, MA, on, February 17, 2011. He also presented the paper, "The Prince and the Provincial: The Kennedy-McCormack Rivalry," for the 2011 Annual Meeting of the New England Political Science Association, Hartford, CT, in April.
*****
In an editorial for Gulfnews.com, political scientist Gordon Robison says Obama's budget speech came down to the fundamental difference between Democrats and Republicans: government as solution or problem. "Going into next year's election," he writes, "Obama is banking on the idea that voters will reward a president who is trying to get things done." Read the article at Gulfnews.com.