College of Arts and Sciences Announces 2011 Honors Ceremony and Commencement Speakers
Professor of Psychology Susan Crockenberg and Professor of German Wolfgang Mieder will be the guest speakers at the end-of-semester ceremonies for the College of Arts and Sciences. Professor Crockenberg will speak at the annual Honors Ceremony, held Friday, May 20 at 3:00 p.m. in Ira Allen Chapel. Professor Mieder will speak at the college's Commencement Ceremony on Sunday, May 22.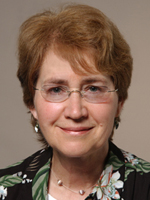 Professor Crockenberg's research is in the area of developmental psychopathology focusing on the interplay of temperament, parental characteristics, developmental history, parental behavior, and social context (e.g., marital conflict behavior, social support, childcare) and on the development of emotion regulation, personality, and behavior problems in infants and young children. Specifically, she has investigated the development of emotion regulation during infancy and its moderating effect on negative reactivity concurrently and on later anxiety, aggression, and social fear. She has also explored the development of emotion regulation behaviors in toddlers and the implementation and evaluation of interventions to foster adaptive emotion regulation in reactive infants and toddlers.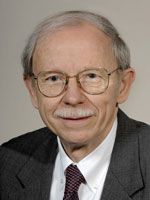 Professor Mieder, a long-time Chairperson of the Department of German and Russian from 1977 to 2008, currently devotes his time to teaching and scholarship. Mieder has special expertise in the areas of German and international folklore, the history of the German language, the Middle Ages, and especially the study of proverbs. Since 1984 he has been the editor of Proverbium: Yearbook of International Proverb Scholarship, an annual book that is published by the University of Vermont with subscriptions from around the world. Proverbium celebrated its 25th anniversary in 2008 with volume 25. Professor Mieder is also the editor of the Supplement Series to Proverbium. His latest work, "Making a Way Out of No Way": Martin Luther King's Sermonic Proverbial Rhetoric, is the 200th book he's written or edited.