Study Abroad
Providing students with a learning experience that prepares them for leadership roles in a dynamic global business environment is a challenge to business schools today. Leading in the business world requires more than the traditional set of organizational and analytical skills from an academic environment. It requires context and empathy from learning outside the classroom. The Grossman School of Business offers and encourages students to participate in a study abroad experience that exposes students to different cultures, traditions, work environments, ethics and norms that expand the student's mind to maximize their business process, focus on team-building with diversity, and communication style.
Step-by-step Getting Started for Study Abroad
Attend a "Study Abroad 101" advising session: The Office of International Education (OIE) hosts general information sessions for students to show you how to look for study abroad programs, the costs involved, the difference in programs (Exchange versus External/Direct), the types of experiences (immersive, independent) and the iAbroad program.
Create an iAbroad account: OIE supports the electronic system called, iAbroad, which contains information on over 1,200 UVM supported programs. This system helps you track important information in getting abroad, such as, immunizations, visas, passport, financial aid, pre-departure information, talking with parents, etc.
Consider your minor, concentration, and theme. Knowing what discipline you wants to study will help determine the program and what courses are offered for your minor, major, or just for pure fun!
Once you've completed the steps above, you are ready to meet with Erin Montgomery, Study Abroad Academic Advisor for the School of Business. Call 802-656-4015 to schedule your first meeting.
Some Important Information, Recommendations and Considerations
Foreign language requirement: It behooves you to be knowledgeable of the primary language of the country you want to study in, however, it is not required. Depending on the program, you may be required to take the native language course as part of your curriculum while studying abroad.
GPA requirement: Most study abroad programs have a minimum cumulative GPA requirement ranging from 2.5 to 3.0. If you're concerned about your grades, please use the UVM resources at the Learning Co-Op to stay on track.
Transferring credits: Students will work with the Office of Transfer Affairs to check if courses taken abroad will come back as courses here at UVM. Working with Erin Montgomery, Study Abroad Academic Advisor, will help in aligning courses taken abroad with completion of program requirements. In some cases, course approval may be made conditional upon examination of course materials following return from study abroad. Please also note that you must earn a C or better for a course to transfer and your GPA earned abroad will not impact your UVM transcript or GPA.
Exchange Programs:
These programs enrich and diversify the UVM community by bringing international students to our campus who, in turn, foster continuity of programs by establishing long-term relationships between UVM and the foreign institution. UVM Exchange Programs provide an opportunity for students to develop skills in their discipline at world class institutions. The Grossman School of Business has networked with several highly ranked and accredited business schools to provide students with a business specific experience while abroad. Consider being an exchange student at these Universities:
Wirtschaftsuniversität Wien
Overseas Site: Vienna, Austria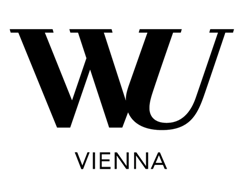 WU is located in Vienna, one of the safest and most beautiful cities in Europe. the city is home to various international organizations like the UN Atomic Energy Agency, UNIDO and OPEC, and is consistently rated as one of the world's most livable cities. Vienna is the capital of Austria, one of Europe's prime cultural centers, with a high concentration of cultural attractions. Students will find that there are thousands of things to discover in and around Vienna.
Vienna unites culture, a beautiful environment and numerous leisure time facilities. Besides its traditional architecture (for example, the fabulous Schönbrunn Palace or the Imperial Palace), it offers a wide range of theaters, opera houses, museums and seasonal cultural offerings like the Vienna Film Festival in front of the City Hall in summer. In spite of all of this, the cost of living in Vienna remains surprisingly reasonable.
Vienna is one of the European cities with the best quality of life, partly because of its many parks. The Danube Island, for example, is perfect for all kinds of athletic and recreational activities, such as biking, swimming and skating, to name just a few. Traditional cafés are Vienna's favorite place to relax, leave stress behind, and meet friends or simply enjoy a good cup of coffee.
ICN Business School
Overseas Site: Nancy, France
Located in the north east region of Lorraine, Nancy, ICN has 2,700 students, and international students comprise 26% of the student body.
Universidad Panamericana
Overseas site: Guadalajara, Mexico
The Universidad Panamericana, commonly known as UP, was founded in 1967 as a business school. It's a private Catholic University. This is a great opportunity to improve your language skills while working on business requirements. The UP's graduate business school is ranked one of the best in Latin America, having more than 15,000 Mexican and international CEOs as graduates. Courses at Panamericana are taught in both Spanish and English, with a choice of business courses taught in English. This is a great opportunity to improve your language skills while working on business requirements.
Guadalajara is an incredibly diverse and stately city with amazing qualities modern and historic. As the second largest city in Mexico and boasting a population of over 3 million, you are constantly reminded that Guadalajara is a busy metropolis, and major Mexican business center.
If you're not able to go on a study abroad semester term, please explore other options to gain a global perspective while earning University credit:
Last modified December 16 2015 09:20 AM